We have ended the campaign right after our papa got his retirement pay from University of St. La Salle. It was not much since money was too fast to burn especially if you are sick. As much as we don't want to beg for financial help because we don't want to seem troublesome to others who we know also has their own battle. We decided to relaunch the campaign because we can't do this on our own. We need help.
Before anything else, for those who are asking where to send their monetary help for our papa, you can find all the details at the end of this blog.
—————————————————————————————————————————————–
January 21, 2017
Hi. My name is Babyrlynne. Just call me Bee for short.
I am writing this blog in behalf of our papa who is battling a stage 4 Non Hodgkin Lymphoma.
It was the worst thing we've ever heard from his doctor. Cancer. We were saddened by the result on December 2015.

We did not opt for chemotherapy for so many reasons.. Just to name one, our papa also has valvular disease were his heart pumps abnormally at times according to his doctor..
Right now, we are on alternative medicines specifically 4LIFE (Transfer Factor Plus) and multivitamins to boost his resistance.. We've been battling NHL together with papa since then..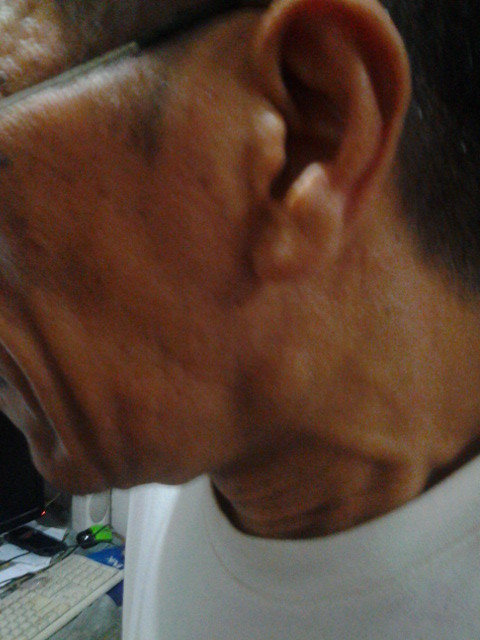 Financially, yes, we are having problems since we (my eldest sister) need to provide for the house (groceries, water, electricity, etc.) and at the same time juggling papa's medical needs every month.. Just for his 1 month supply of 4LIFE, multivitamins, sustenance, etc.. We are already having a hard time since we are not financially able..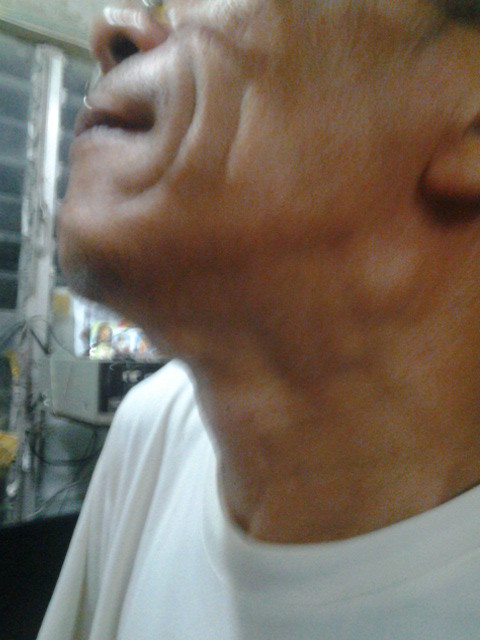 As a normal employee in the Philippines, our salary would all go to our daily expenses at home and for our fare back and forth to work. Our mama is a housewife and takes really good care of our papa even when she is a person with disability (hip joint replacement) too.
Dec. 2015
Was the worst feeling I've ever felt in my entire life. I usually see stories on TV or read it in an article but never did I imagine that this would ever happen to my family. I felt helpless. I felt so useless as his daughter. I felt like as if I have failed him in so many aspects. I started to blame myself. I prayed so hard that I started to bargain with God. Everything that I can offer Him so he can heal papa.
I remembered mama telling me that papa actually did not plan on telling us his diagnosis that time since it's Christmas. We had no idea as well that he had himself checked if his case was malignant or benign. He only planned on telling our mother but knowing mama, she will never hide such news to us.
Papa's journey and ours too started in this year.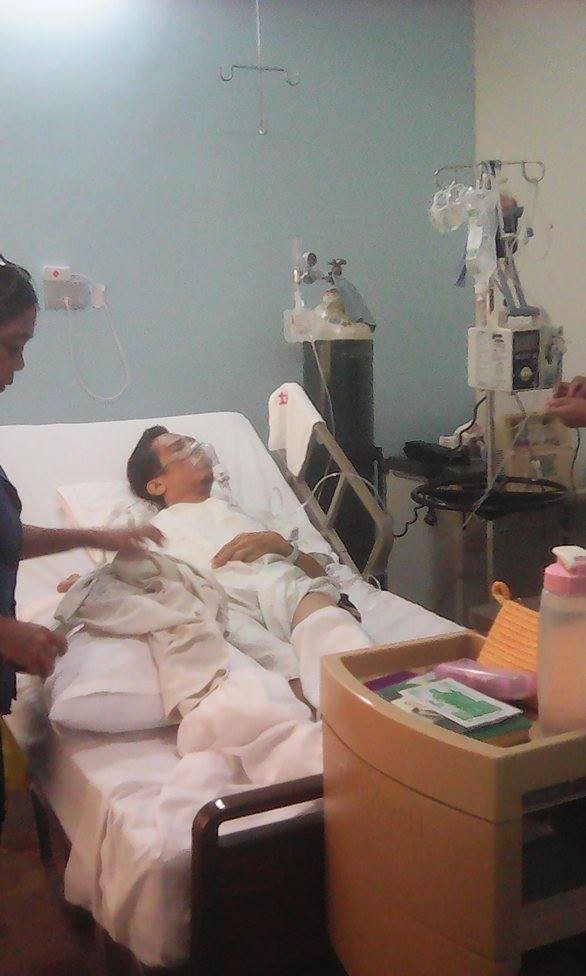 Dec. 2016
Papa was admitted again last December 29, 2016 because his hemoglobin dropped to 40 when the normal count they say was 110 to 130 for men.. It was not the usual new year we have always celebrated at home but we were happy as a family since our papa was feeling well during that time..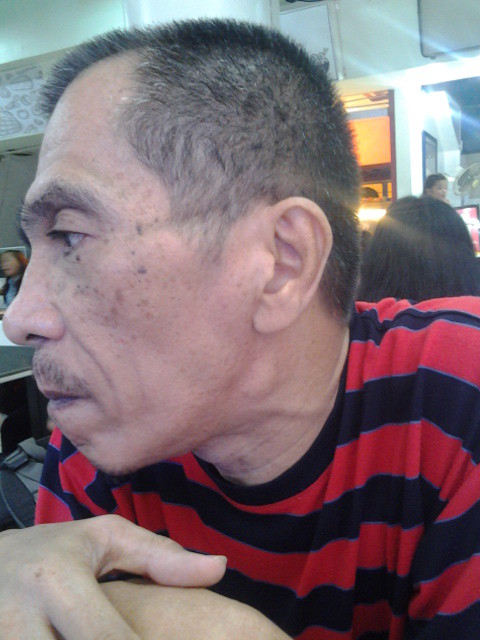 I have read so many stories like ours that got help from people around the world that they don't even know.. for me they are not just strangers.. they are angels sent by God.. so here I am.. trying my luck for our papa's health.. in advance, I thank YOU.. God bless YOU and your FAMILY.. ❤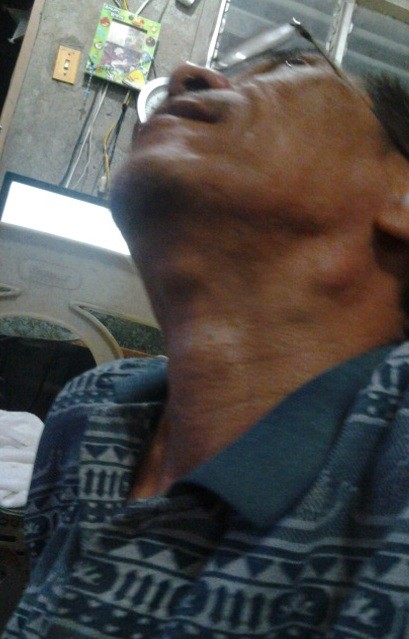 1.14.2017 UPDATE: Papa got hospitalized again, 10 days after he got discharged due to low hemoglobin.. Aside from having trouble looking for blood donors.. Financially, we are broke.. Thank God for friends and family though, we got thru it.. but the expenses do not end here..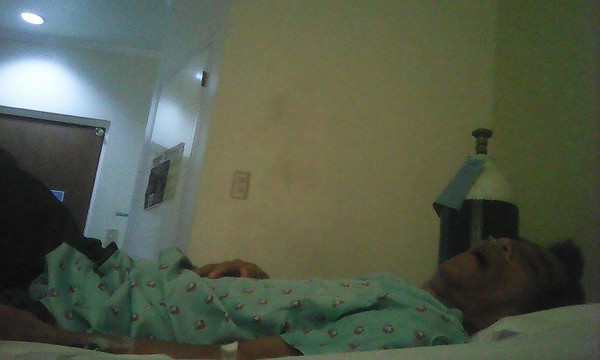 Jan. 2017
1.24.2017 UPDATE: Papa went to his doctor today to have his blood checked again.. Unfortunately.. After 7 days, his hemoglobin dropped from 101 to 73.. Right now we are at a lost on what to do.. Our Papa's insurance is not enough anymore for admission and all.. We need all the help we can get..
1.24.2017 UPDATE: Our papa posted this on his wall:
Why would you give thanks to GOD if you are given pains, terminal
illnesses & other unpleasant & unwanted trials?
– It's been a little more than a year now since my battle began against something that only a microscope can see. My doctor advised me to have a biopsy Dec 2015 but I decided to have it performed January 2016 because I don't want to ruin the spirit of Christmas with my family. Came 2016, biopsy was performed & somehow I know how it feels like to be slaughtered. Then the moment of truth: Malignant, NHL Stage 3 (Non-Hodgkin Lymphoma) — simply put, Cancer of the lymph nodes (I'm on stage 4 as of this writing, btw). The 1st thing that came into my mind, is the largest "WHY?"
I went home w/ an empty skull. I didn't have the intention of informing my family because of the thought that "what they don't know won't hurt". But their loving & threatening persistence (esp my beloved wife who says "indi ka manugid ako to makadto kg mamangkot") had finally cracked my silence. If it's hard to break bad news to good people, imagine how harder it could be to break the bad news to your own family?
Then came the avalanche of questions esp. the ever famous "Why me?" I began to sulk in depression; I had to swing in diff moods in diff places everyday of my life. Home: immortal; Work/Classroom: full of energy & sometimes terror to students who are pasaway sa labs; Alone: question marks, emptiness, helplessness, paranoia.
As the calendar of 2016 continued falling I became sickly. There's no month that I don't either catch a flu, tonsilitis, fever, chills & what-have-you. I've been in & out of the hospital (damo na kami RMC nga ulonan). Hope seems to have abandoned me as the last quarter of the year approaches. Now I'm beginning to question HIS wisdom! But Mr. Bean (Rowan Atkinson) silenced me! In one of his videos I saw in FB he punched me big time w/ some of the lines, "should we always question HIS wisdom, HIS motives?" and "MY ways are not your ways."
The last 3 months of 2016 had me admitted in Riverside because my hemoglobin kept on dropping while my WBC stays steady uphigh (111 was the highest one time; the highest should only be 10). Oct, Nov, & Dec 28, 2016 (yes we spent the new year there) & back again in Jan 13, 2017. I have already a total blood transfusion of 11 bags (Oct: 2 bags; Nov: 2 bags; Dec 4 bags because my hemoglobin dropped to 40, a near-death scenario; & Jan 13 3-bags). Today Jan 24 I had another CBC & still my hemoglobin (73) is way below than normal (135-175 gms/L). The platelet is also way below normal.
"Suicide is not an answer, but it's always an option" as the line goes. One form of such is the Chemotherapy w/c nobody gave a green light anyway so I'm on alternative medication ever since; expensive just the same though. But due to financial support, selfless, never-ending love, care, sacrifices, patience, trust & prayers of my beloved wife (Jph) & our children ('Darlynne & Babylynne), my sister (Antonietta) & bro-in-law, my bro (Lorenzo) who, in spite of the distance & tight situation is able to find ways — the "fight must go on." Of course, there are also angels in disguise of relatives, colleagues, friends, batch mates, students & others whom i don't even know that give me the will to continue. Why, some have somewhat went out of the encompassing boundaries of friendship & made the battle even more worth fighting.
Now I Thank my God for this sickness. It totally opened my senses to all the things, even the minute & relatively insignificant ones that were somehow unintentionally or otherwise taken for granted all these years. Naanad ko nga ako ang gaasikaso sa lawas ko sa tanan nga butang maski gusto sg asawa ko kay nanamian sya mag-butones sg polo sg iya bana antes maglakat sa opisina pero laka pa sa unto ko ang beses nga nahimo ya ni. Tapos sg ulihi husto ya na lang ko sibinan kay haluson na ko katiknol. It's so heart-breaking, it totally melt me into bended knees. Small act of love such as this that I usually take for granted is now a big deal for me.
Come Jan 25 or later, is another blood transfusion. I don't know if my earthly mission is coming to a close although I asked for a sign & HE gave me a very promising one that it ain't over yet, but this predicament has nonetheless gave me the time to give thanks for all the blessings I received, appreciate everything life has to offer, ask for forgiveness & return to HIS fold. Kon asta lg gid ko di so be it. HIS will be done. At least I won't go w/o expressing (todo na gid, urot2x, full speed) the love I have for my beloved family.
1.25.2017 UPDATE: Papa is currently out of the house to visit his doctor and have a blood transfusion afterwards to increase his hemoglobin. We will be out in a while as well too to scout blood banks for B+ donors. If you are one or you know one who has a blood type B+, please contact me thru my cellphone number: 09357724421 please include your price too.
Papa will have his blood transfusion the next day since the schedule for out-patient is from 9AM to 5PM only..
Fundraising campaign is already on a roll.. THANK YOU EVERYONE!! ♥
1.26.2017 UPDATE: Papa had his 1st round of blood transfusion today..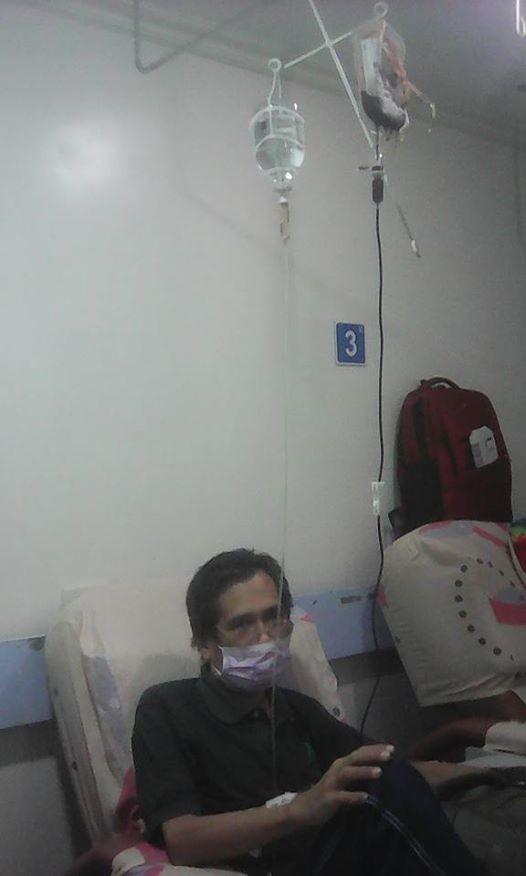 Papa was trying to hold back his tears upon knowing the outpouring of support from everyone, even from people unfamiliar to us.. Thank you..
Thank you.. Thank you.. ❤ — at Riverside Medical Center.
10:20 in the evening.. Papa is feeling a lot of pain somewhere on his lower left hip.. We just kept on rubbing Omega liniment on that area as he requested.. Please pray that the pain will go away..
Prayers, donations or in-kind never stopped pouring this day as well.. We will be posting an update soon regarding this.. Also, we would like to apologize for our late replies on our FB accounts and text messages since we are processing for papa's blood transfusion and hospital papers..
We also have received numerous B+ donors for papa today mostly from people we barely know.. Thank you!! ♥
As of writing, we have already prepared another bag for papa's blood transfusion tomorrow.. We will post an update if ever we will need another bag of B+ blood for him.. For all the kind donors of papa on our list.. Thank you.. We'll keep in touch.. ♥
The pain finally subsided.. Praise the Lord!!
01.27.2017 UPDATE: Papa waiting for his doctor to get an authorization regarding blood transfusion..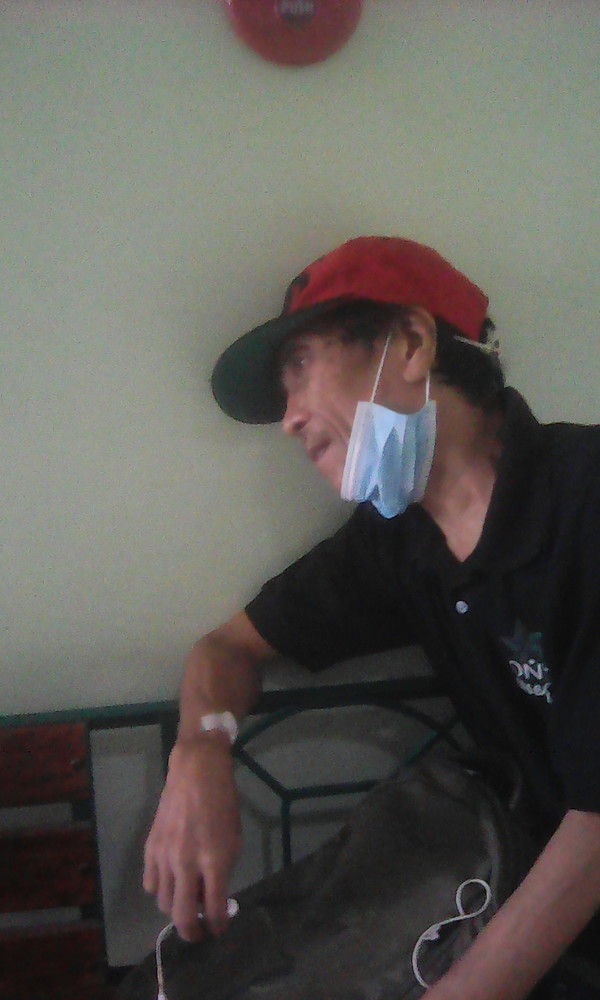 Still waiting at MAB (Medical Arts Building)..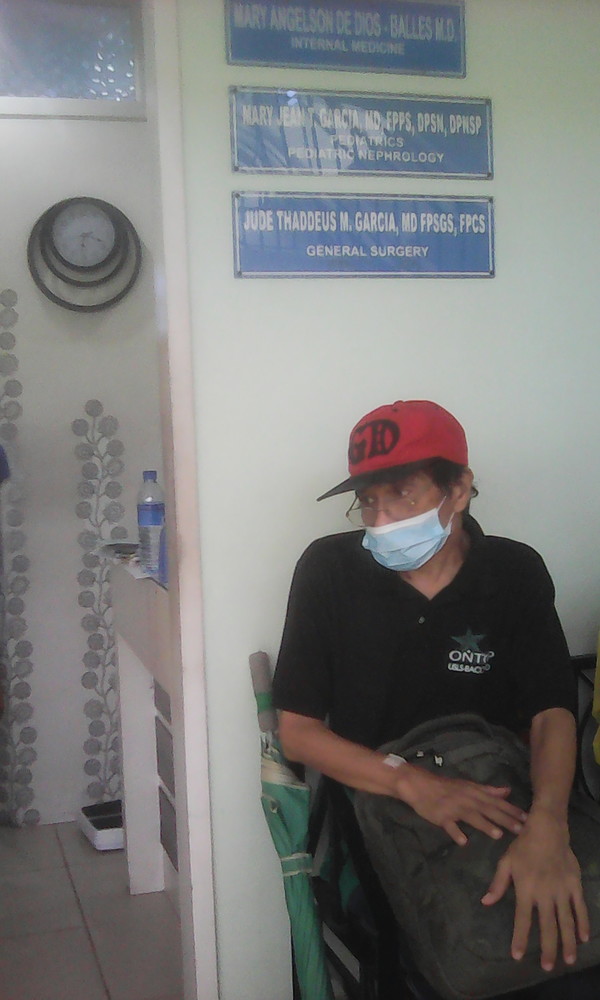 Most likely papa's blood transfusion is not going to take place today.. So we will give it another shot tomorrow.. We will just wait for papa's doctor so we can have the authorization letter regarding his blood transfusion for tomorrow (if possible).. If tomorrow won't push thru as well, the soonest papa can have his blood transfusion is on Tuesday.. Thank you everyone for all the prayers and for lending us a helping hand.. God bless you all..
We didn't make it in time for the out patient scheduled blood transfusion (1-5PM) so we'll have to wait 'til Tuesday next week.. We are own our way to RMC (Riverside Medical Center) right now to negotiate for a slot tomorrow (God willing)..
We are looking around the mall to canvass the juicer we saw on TV called Nutri Blitzer.. We have seen this before but we were frustrated upon knowing the price.. It was worth Php6,999.00 that time..
Tonight I felt that I was being guided by God.. I thought I wouldn't see this juicer but then I had that feeling that God wanted me to turn this direction, and so I did.. Upon turning right, we saw exactly the item we were looking for!!
I was thinking that the price probably would be the same as before.. but I felt God's presence tonight when the saleslady said that they have a promo for this month.. from Php 6,999.00 it's down to Php 3,999..
Immediately when we got back home, we told papa about this but he was a bit hesitant though.. because he said it's still too expensive.. but we told him that the purpose of this campaign is all for his health and that includes this juicer too.. That ended there, he said yes!!
With this we can create a lot of nutritious drinks for papa and we don't need to look for expensive juices anymore.. This is way healthier for papa and we are now sure that what he is drinking does not contain any artificial sugar..
This would never have been possible without all of your help people.. Thank you thank you thank you.. God bless.. ♥
01.28.2017 UPDATE: Papa is having his 2nd round of blood transfusion today (will upload picture any time today).. we will also include a picture of papa's angel in the chemo room yesterday who made this schedule possible today.. Thank God!!
After papa's schedule today, we will go and buy his juicer.. Papa seemed very excited today to finish his blood transfusion.. Actually yesterday he kept telling us that he wanted to go to the mall.. to Lagoon.. to La Salle.. he mentioned a lot really.. After the diagnosis (Dec. 2015) if it's not in the hospital, he is just at home..
There are times back in 2016 though that he can go back to work in La Salle but he was forcing himself that time because he said that he already has a lot of absences (without pay) and that we won't have enough money by the time his salary comes too.. We tried our best to convince him but to no avail.. Until that time came that he can't almost walk around the house without getting tired fast.. The reason was that his hemoglobin keeps dropping.. Once he's done with his blood transfusion, days after that it would drop again.. That was our dilemma ever since the diagnosis.. but now, we feel that we are not alone in this battle.. We have YOU with us.. ♥
With everyone's help.. YOU made all of this possible for papa.. Thank YOU for supporting our campaign.. We can't thank YOU enough.. ♥
Papa has finished his blood transfusion for this day.. Mama was with him all the way.. Also, thank you to the nurse in the chemo room who we knew only by the name, "Carl / Karl" for putting papa on the list for today's transfusion..
Earlier papa had 4 missed shot of IV insertions.. we can just imagine the pain that he has to go through..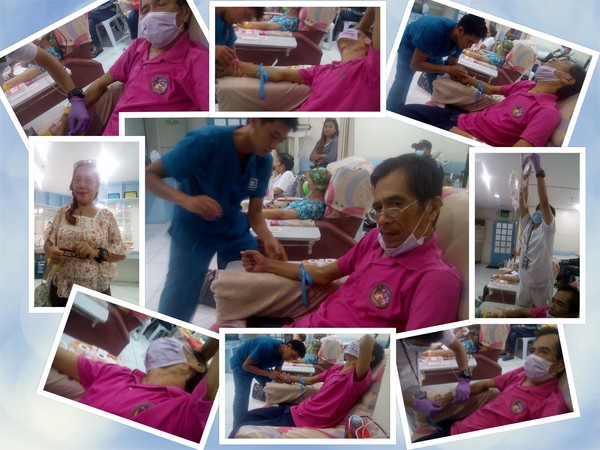 It was the first experience for papa to have experienced four misfires of IV insertions in spite of plenty of veins crisscrossing his arm..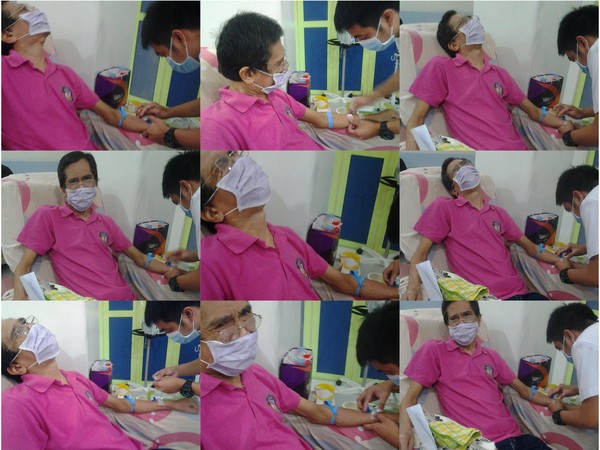 Papa finished his blood transfusion past 4PM already and after that we went straight to SM to buy his juicer.. but before that, we had our lunch at the food court for the first time since October of 2016.. We also bumped into our tita Tonette and her husband tito Luis who have been very supportive ever since.. it was a happy lunch / dinner for all of us..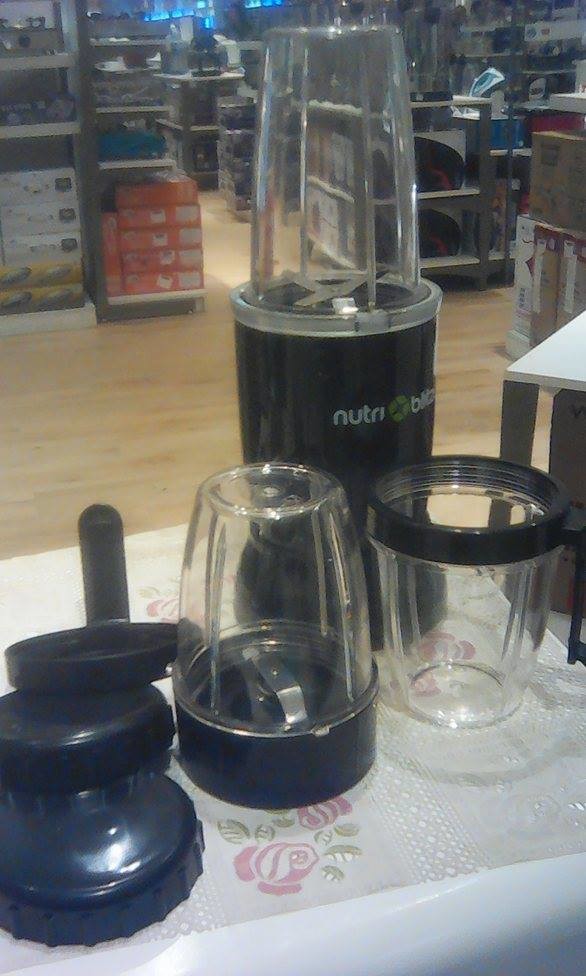 After that we went to buy papa's juicer.. at first he was in total disagree again of buying it (actually, until we reached the house that he finally changed his mood).. he finds the juicer very expensive (it was Php4,999 not Php 3,999) and for him it's not that important..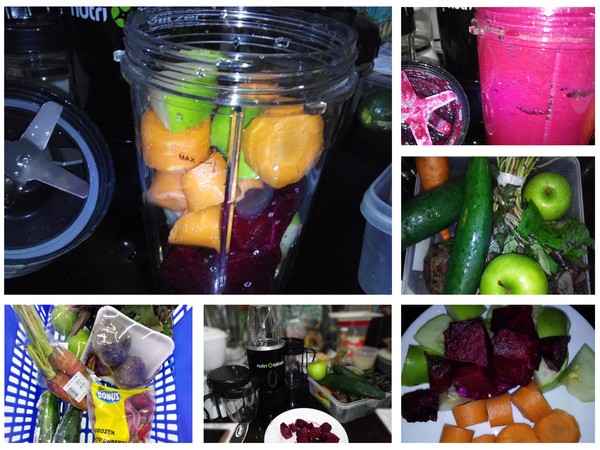 Papa was laughing along with us while we tasted his juice but he didn't like the first combination of beet, apple, carrot, and honey (you should've seen his face).. We made another combination which is pineapple and lychee with a little juice of the pineapple.. He actually finished the small cup with a wide smile on his face.. You can just imagine how he missed drinking juices..
Papa will have his next CBC on Friday, February 3.. We hope and pray that his hemoglobin will no longer drop.. Please keep those prayers coming.. We love you everyone!! God bless.. ♥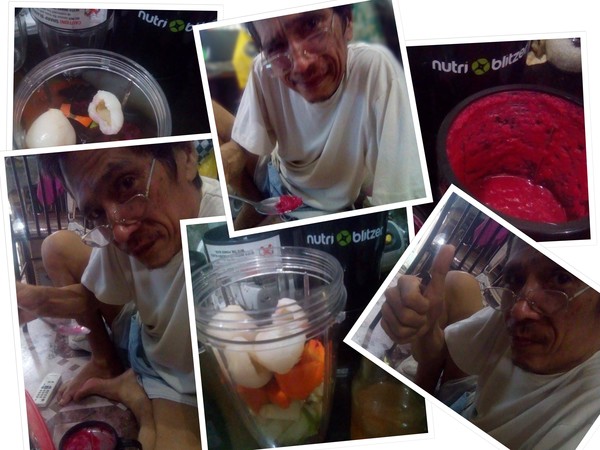 01.29.2017 UPDATE: I asked papa how he feels.. He said that he's fighting body is back to its 90% again.. Since the diagnosis, this was the first time he told me this.. Thank you everyone for boosting papa's morale as well.. From the bottom of our hearts, thank YOU, we love you and God bless you all..
By the way, I made papa another juice.. This time, a little of the beetroot and more of apples to balance the "grassy" taste (beetroot).. My first try though received a not so good reaction from him (as seen on the picture above) but I added 2 pcs of lychee to add more sweetness to it and he liked it!! Yey!!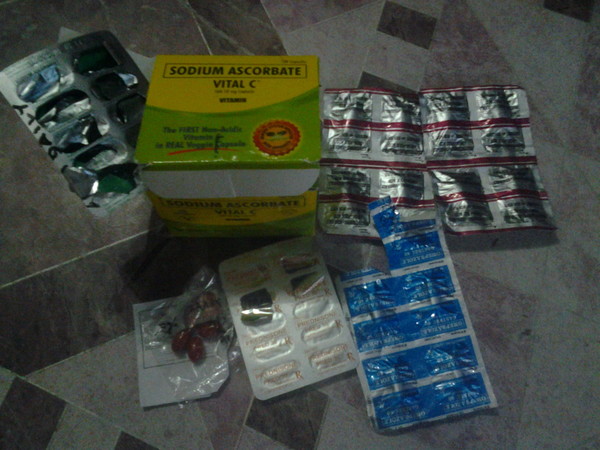 These are papa's 1st batch of medicines.. We will be buying papa's 2nd batch of medicines tomorrow.. Today, papa is planning to go to church again later.. This will be our 2nd time to go to church together after papa's diagnosis.. We can't thank you enough everyone.. God bless you all..
01.30.2017 UPDATE: Papa loves drinking his juices now.. He would request his preferred fruit to be mixed with vegetables (carrots/cucumber/beetroot/etc) and a little honey.. Earlier, he was very happy with his green apple, pineapple, and honey mix juice..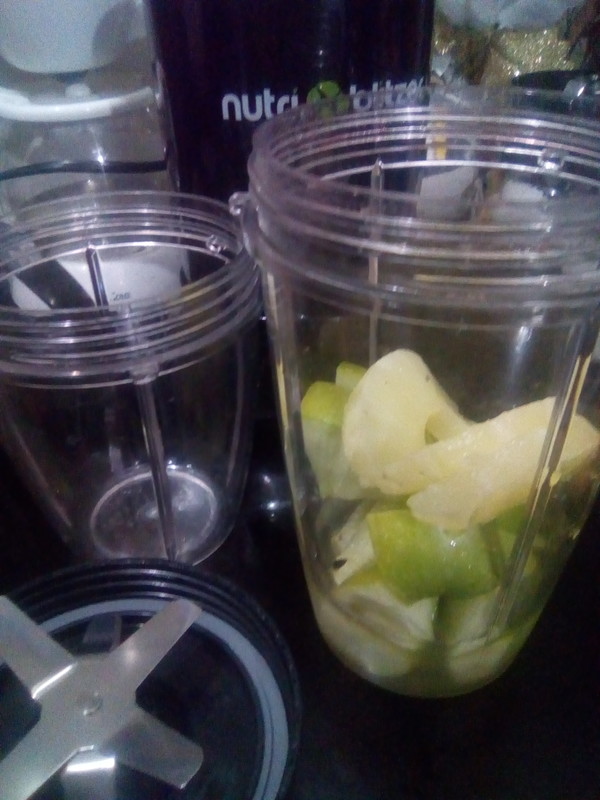 01.30.2017 UPDATE Papa has trouble breathing since yesterday.. He also experienced some palpitations.. we've searched papa's medicines again and we saw something about Prednisone (one of papa's medicines).. Here are some of the side effects of this medicine: (I've placed a checked mark on the side effects that papa has been experiencing since yesterday)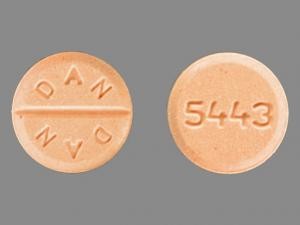 •blurred vision, eye pain, or seeing halos around lights;
•swelling, rapid weight gain, feeling short of breath (✔);
•severe depression, feelings of extreme happiness or sadness, changes in personality or behavior, seizure (convulsions);
•bloody or tarry stools, coughing up blood;
•pancreatitis (severe pain in your upper stomach spreading to your back, nausea (✔) and vomiting (✔-almost), fast heart rate (✔));
•low potassium (confusion, uneven heart rate (✔), extreme thirst, increased urination (✔), leg discomfort, muscle weakness or limp feeling (✔));
•or dangerously high blood pressure (severe headache, blurred vision, buzzing in your ears, anxiety, confusion, chest pain, shortness of breath, uneven heartbeats (✔), seizure).
Other common Prednisone side effects may include:
•sleep problems (insomnia), mood changes;
•increased appetite(✔), gradual weight gain;
•acne, increased sweating(✔), dry skin, thinning skin, bruising or discoloration;
•slow wound healing;
•headache (✔), dizziness(✔), spinning sensation;
•nausea(✔), stomach pain, bloating;
•or changes in the shape or location of body fat (especially in your arms, legs, face, neck, breasts, and waist).According to this site (
https://www.drugs.com/prednisone.html
) we can't just let papa suddenly stop drinking this medicine.. We will need to talk this out with doctor Vencer tomorrow..
For all the people supporting us in this battle.. THANK YOU.. God bless you all.. We love you!! ♥01.31.2017 UPDATE: We went to Medical Plaza to talk with papa's doctor regarding his medicine (Prednisone).. We arrived after 2 jeepney rides from Celine Homes.. Papa was catching his breath all the time.. We tried to convince him to ride the taxi instead but we failed since he is concerned of the funds.. We are trying our best to budget everything for papa's health..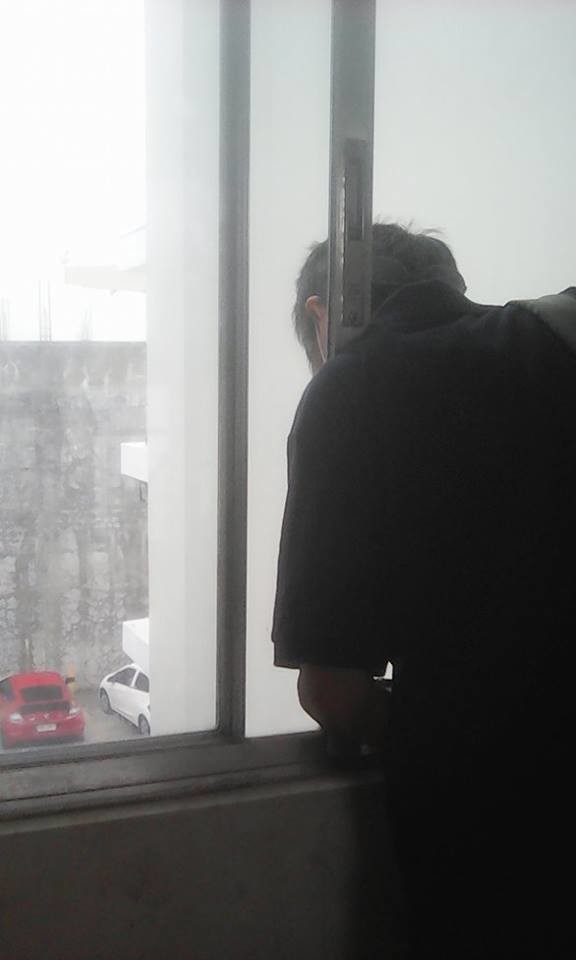 We don't know how to make papa feel comfortable earlier.. While waiting for Dr. Vencer to arrive, we looked for a bench near a window so papa can have some cool air..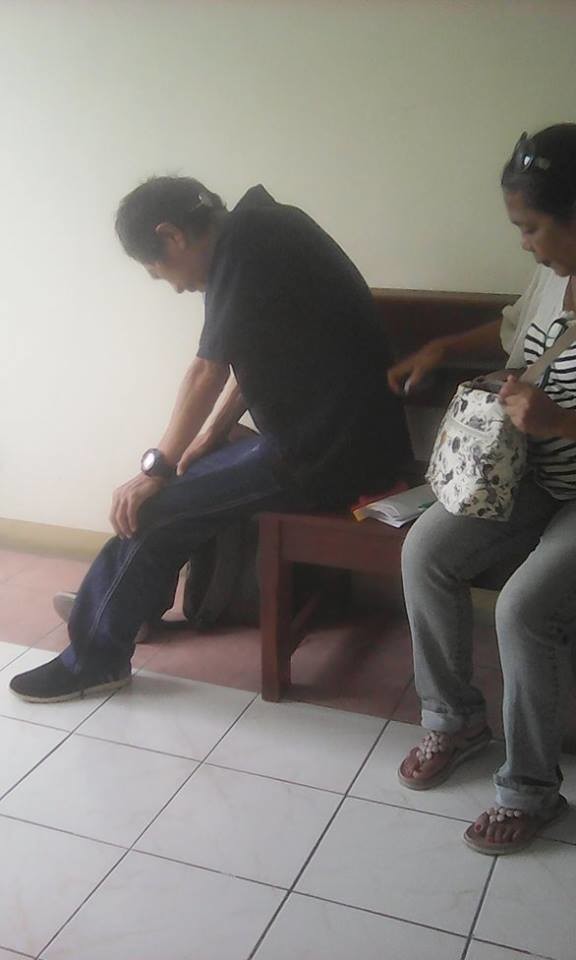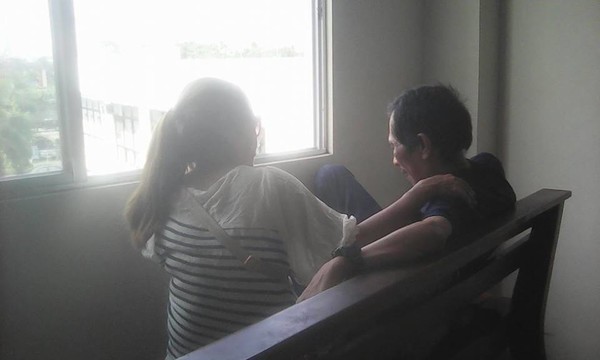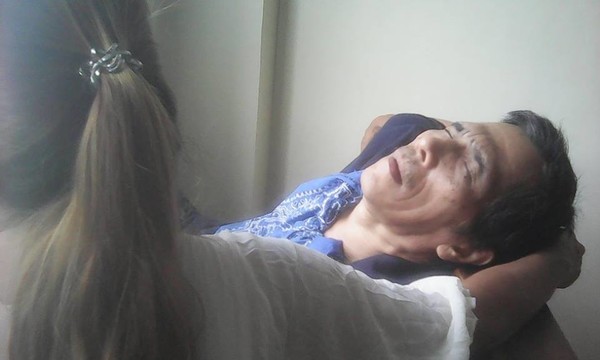 02.01.2017 UPDATE: Papa has been feeling a lot of pain on his back (lower left part).. Tonight (10 in the evening) we rushed papa to Riverside Medical Center..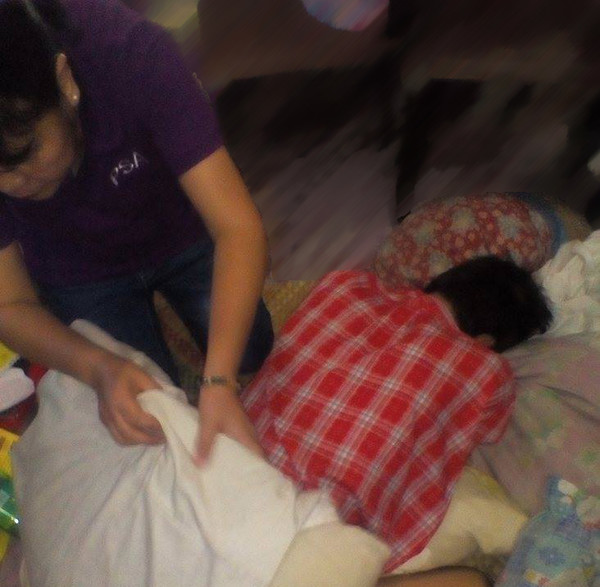 At first, papa does not want to be admitted since he is concerned of the funds.. and he said "Naluoy na ko bi sa inyo tanan.." 😦 We told him not to worry about us since we are strong and that he is our strength, so he needs to fight back.. My heart was broken upon hearing papa say this to mama, "Asta san-o na lang ko ma??" 😥 Mama told papa to be strong and that he can do this.. then mama was persistently telling papa that they need to go to the hospital so they can help him with the pain he is feeling.. Papa then replied "Indi ko na kilala.. Indi ko na didto kay indi ko na ka tol-tol..) Mama then started crying and so did I.. Mama and I kept glancing at each other.. Thinking why he was answering us like that.. Like as if he is hearing a different question, like he was hallucinating or what.. Then Tita said that he is joking.. We totally forgot that he is a natural joker.. He said that so that we won't bring him to the hospital because he said that they will just inject him with this and that, they will just hurt his precious skin, etc. etc. etc. Seeing him smile when he said that lifted my energy back up again.. after everybody's persistent effort in telling papa that he needs to go to the hospital, he gave us a thumbs up (go signal) and so we did..
For those who want to visit papa later, he is admitted at Riverside Medical Center (ward)..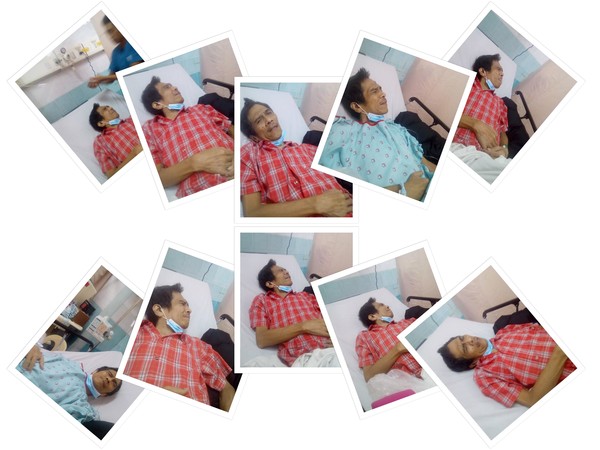 For all the pouring help (in all forms), we can't thank you enough.. God bless you all.. Please keep those prayers coming for papa.. ♥
02.02.2017 UPDATE: When we arrived at the hospital.. Papa smiled upon seeing us.. I asked how he was feeling.. The pain lessened he said but he feels better than last night..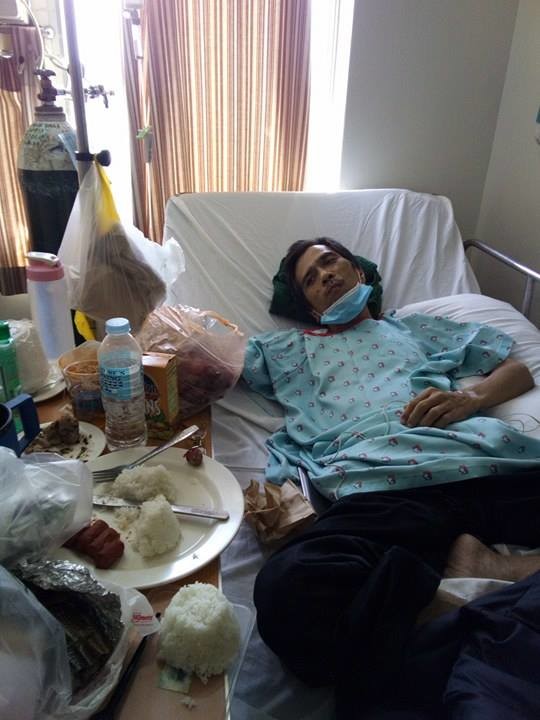 The pain papa was feeling since last night lessened.. it still hurts he said but the frequency is not that much like last night..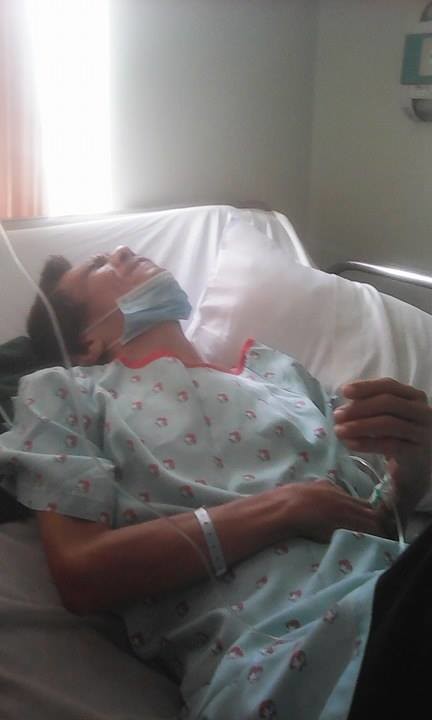 When they arrived at the hospital earlier, mama said papa was screaming at the ER because of the pain.. Papa relieved the moment when we arrived today.. He also showed me pictures of him taken by mama while the nurse injected him with his IV..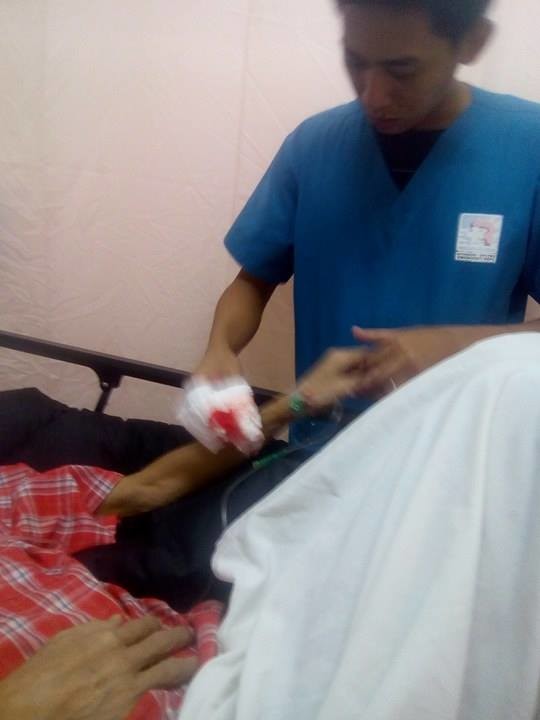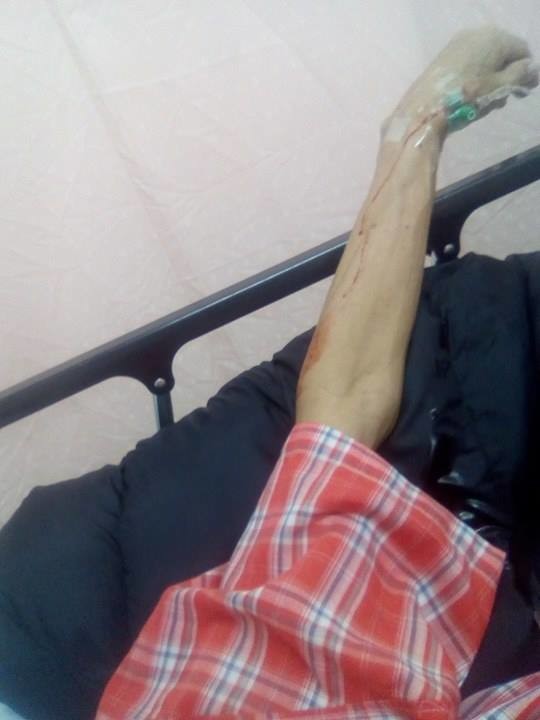 Earlier, we took this precious moment.. very cute actually.. Papa was eating his favorite dose of grapes.. when we turned around to look at papa, he was fast asleep.. but the cute part was when we saw papa's hands still inside the bag of grapes..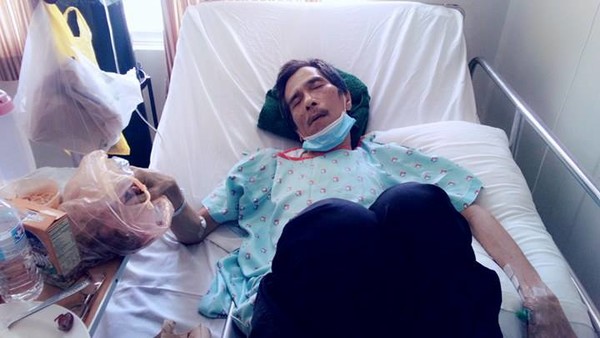 Papa's hemoglobin increased from 73 to 95.. Unfortunately, papa's platelet count is low (50+).. Papa's WBC is still high (60) but it's better than 101..
02.03.2017 UPDATE: Mama had to go home because she was not feeling well and so she can also rest..
The pain is still there but it is more tolerable papa said.. While we were eating lunch together, I asked if he was okay since he seems to be looking at nowhere.. He said that his chest feels tight and that he feels weird again.. It flashed back to me again when we were hugging each other and crying our hearts out.. he told me that he feels like as if he won't last long.. I hate it when we talk about "that" topic..
Last night.. Papa texted me and told me that students from La Salle are doing their own fundraising campaign for him by selling cupcakes.. It touched us all especially papa.. You guys always make us feel special and that we are not alone.. I would also like to take this opportunity to say thank you to our La Salle family.. Especially papa's ITC family.. to all the departments in La Salle.. I can't name all but you guys are definitely engraved in our hearts & soul.. Thank you for all the effort in helping us.. To all my batch mates, my sisters', and so as our parents'.. Shout out to all our papa's students as well.. Most especially to all our family, relatives and friends too.. For all the people whom we barely know.. SALAMAT!! ❤ This would have never been possible without your help.. We love you all.. ❤
02.04.2017 UPDATE: Papa got discharged from the hospital.. Papa's creatinine was high.. UTI was ruled out though..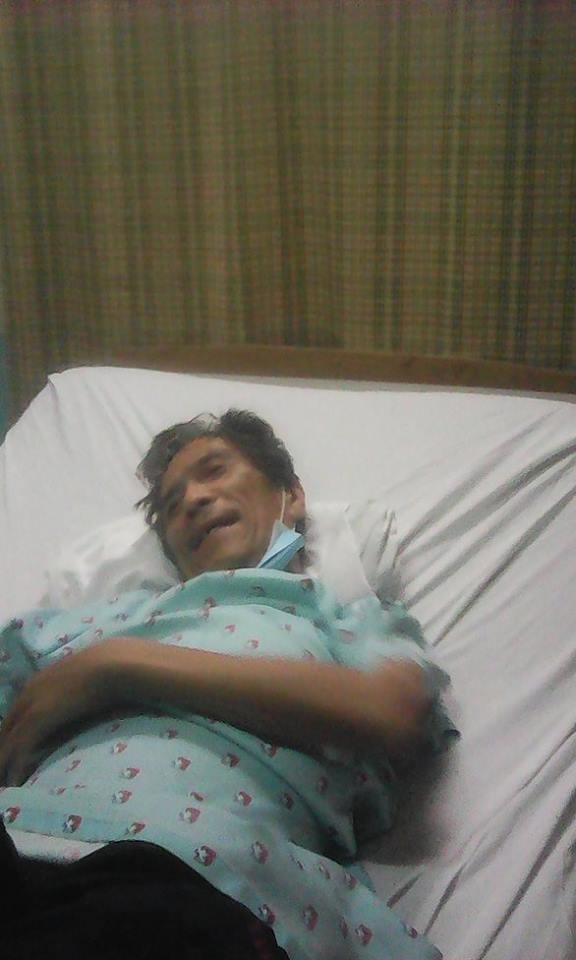 02.05.2017 UPDATE: Papa was feeling a bit groggy but he really wanted for us all to go to church together.. Mama did her best to tell papa to cancel papa's plan today but to no avail..
Right after the mass, we went to the mall because he wanted to go to the grocery store again and shop with us.. His last was I think October of 2015..
He was having a hard time breathing while we walk around.. We bought a 4L distilled water for his new mineral drops food supplement.. It's called CMD Cell Mineral Drops food supplement.. This was referred by papa's "brothers" from another mother, sir Ernz and sir Dee.. ♥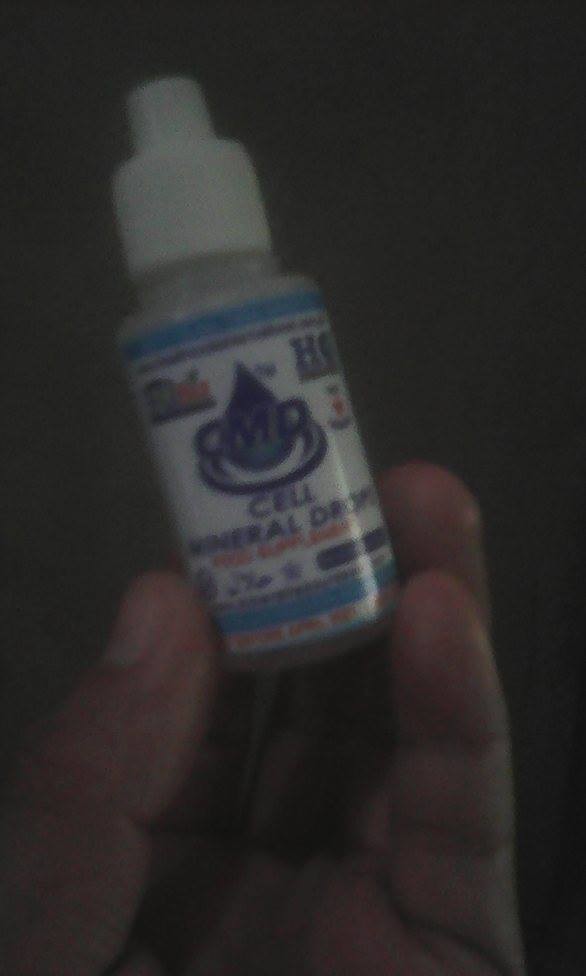 While we were inside the grocery store, papa was a bit moody.. He said that he already wanted to go home.. He was catching his breath more..
The staff of SM were quick in giving papa a chair to sit on while he waits for the wheelchair..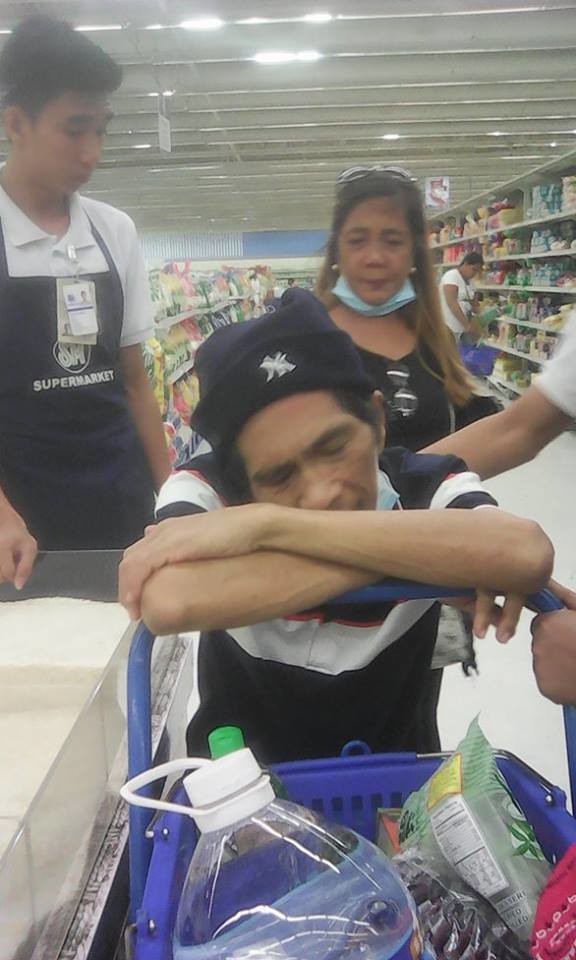 When the wheelchair arrived for papa, he was immediately brought to the clinic while we rushed to the cashier to pay our groceries..
Papa is feeling well again tonight.. The pain on his back lessened as of writing.. I asked how he feels tonight and I smiled when he answered this.. "I feel sleepy but I need to attack first".. Clash Of Clans of course.. Even if he feels sick or tired, he never misses to play this addiction of his..
It's another long day.. Thank you everyone for your never ending support.. We love you!! ♥
02.09.2017 UPDATE: Just updated now.. Our schedule for the past days have been very busy.. Processing of papa's SSS Sickness Notification form, medical records, etc. etc. etc.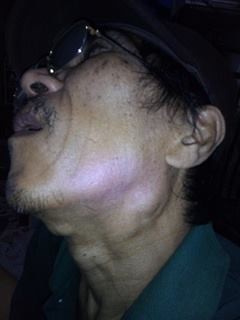 Papa's lymph nodes are not that big anymore.. :'D
We would like to take this opportunity to thank all of you who helped us in this tough times.. to our family, friends, and relatives.. batch mates.. teachers.. co-workers.. kind Samaritans.. to our papa's ITC family.. to all the faculties and staff of La Salle.. to the students who sold cupcakes for papa.. and to all the people who I have not mentioned here.. from the bottom of our hearts.. THANK YOU..
For the past 2 days, papa was feeling better again.. He stopped using Prednisone and 4Life.. We would like to focus first on organics and healthy meals for papa..
Lately, he has been eating well.. His increase in appetite makes us very happy.. :') Papa is enjoying his juicer and would frequently request for his favorite mixes.. 😀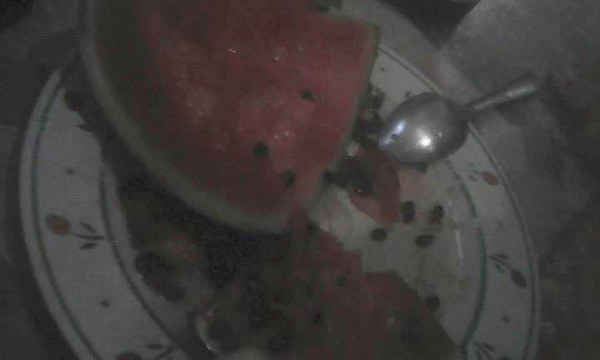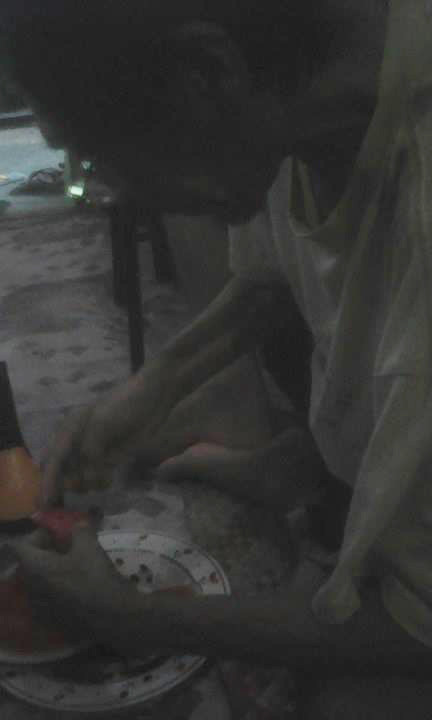 He still has trouble breathing at times but not that much anymore.. Also, the pain on his lower back faded.. Praise the Lord!!
We would do our best to update you all regularly about papa's health.. We love you all and thank you very very much!! God bless you and your family.. ❤
02.11.2017 UPDATE: Papa is not a big fan of vitamins but in this video you can see him trying his best to take his dose for the day..
02.12.2017 UPDATE: Posting a picture of papa's already not so visible lymph nodes on his neck.. Before, his lymphnodes were bigger than the one shown on the picture..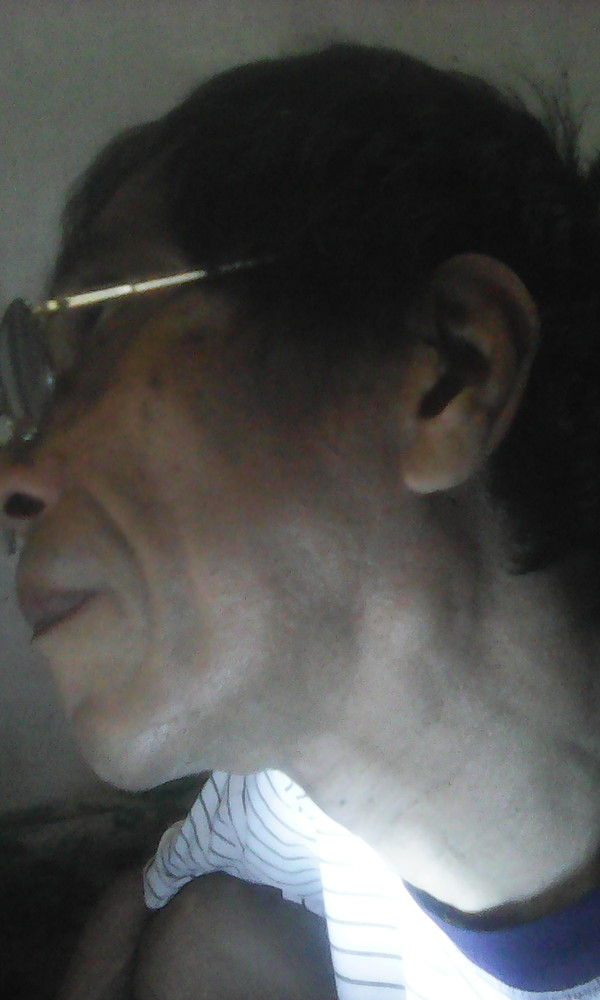 02.13.2017 UPDATE: Papa is experiencing some pain again this time on his right hip..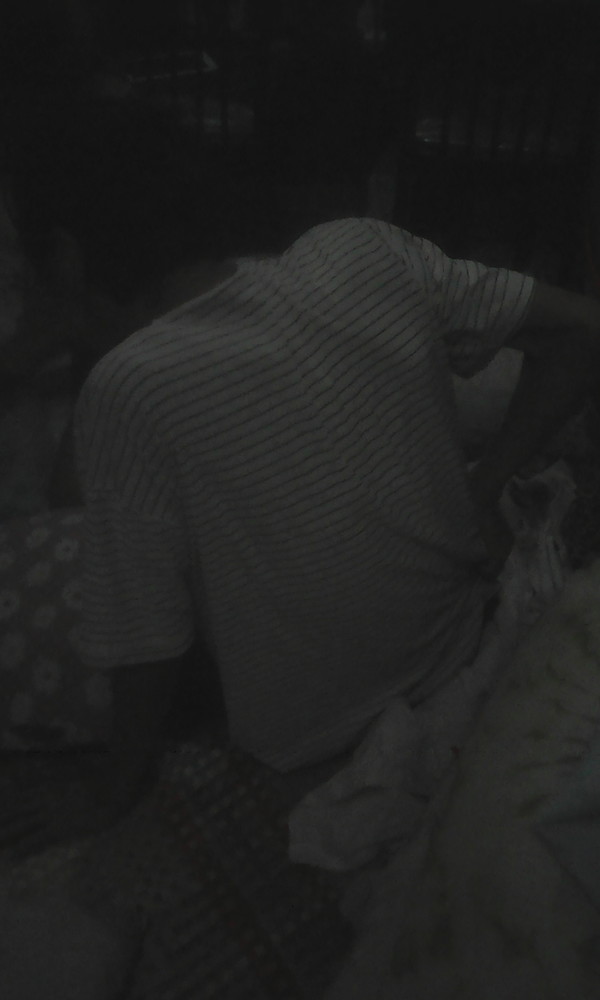 Posted a video..
You can hear papa saying, "diin.. diin asta.. makaya ko ni?? .. .. nakapoy naman ko.. sg sakit.. "
Papa is fast asleep right now..Thank you for keeping those prayers coming for papa.. ♥
02.14.2017 UPDATE: Happy Valentines Day everyone!! ♥
Since mama and papa does not have a wedding picture, I made an edit.. 😀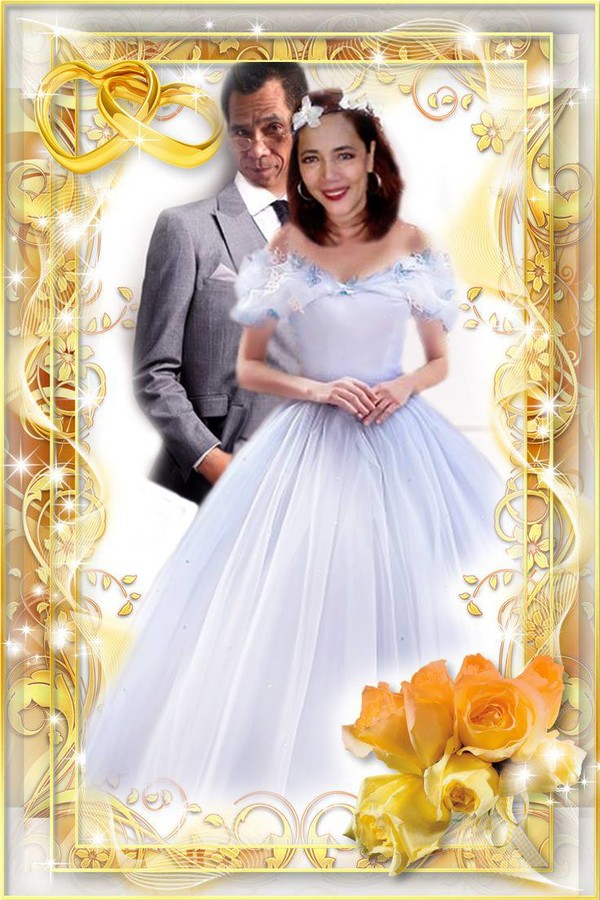 We also had a dinner date together with the family.. Thanks to my sister for making the surprise family date possible.. aside from you staying awake in the wee hours as a call center agent, all those over time at work has paid off for this event.. ♥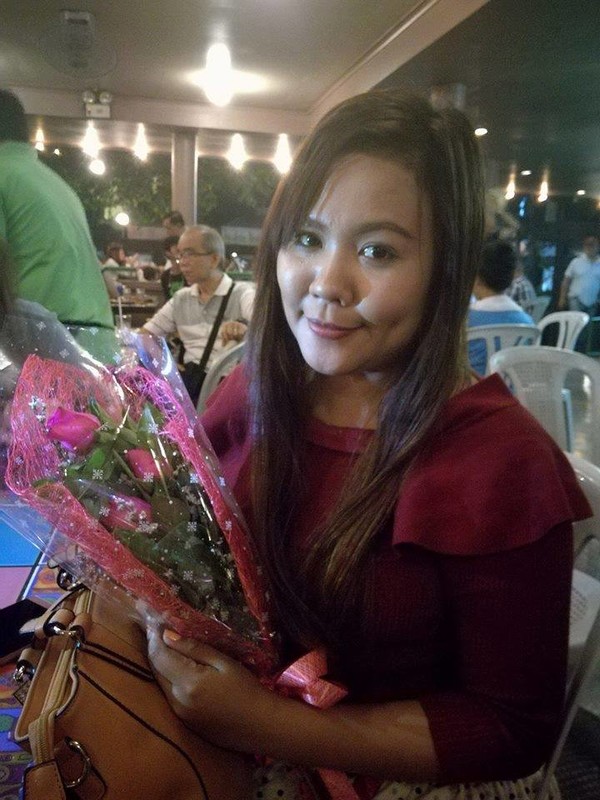 We will be posting the video of papa and mama's sweet moments in a while..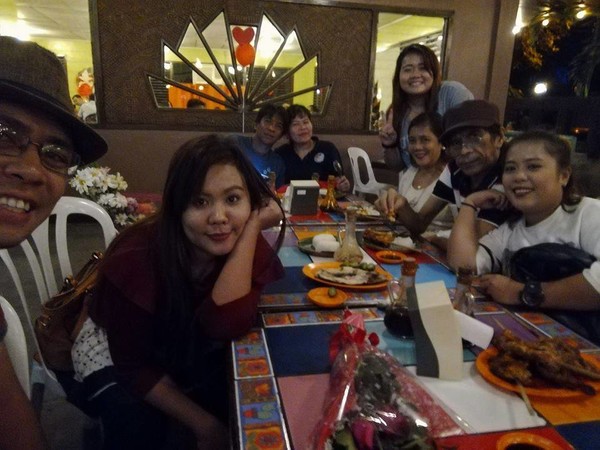 Here's the video.. 😀
Thanks to our tita Tonette and tito Luis also for providing the transportation be it with or without any occasions and for the never ending support ever since.. ♥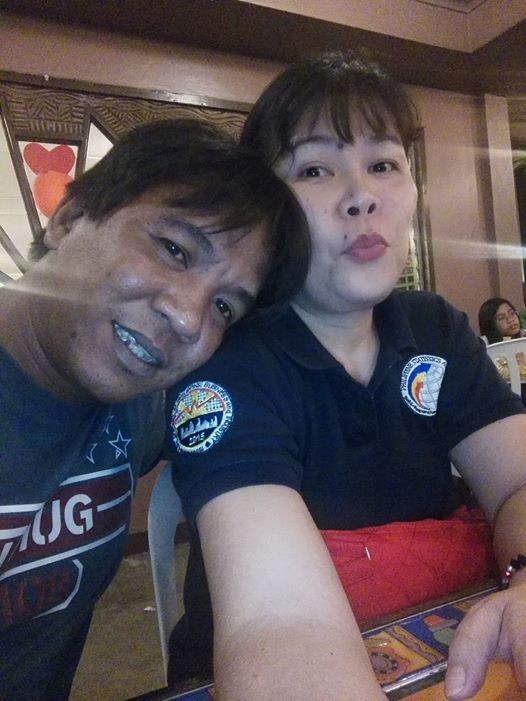 Happy Valentines Day everyone!! Lots of love from Arca family.. 🙂 ♥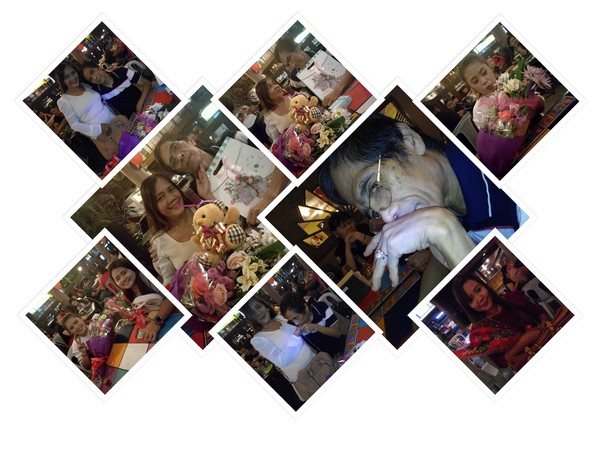 02.16.2017 UPDATE: I asked papa how he was feeling.. aside from an upset stomach and runny nose, he said that he feels relatively better days ago than today.. Thank God!!
Papa will have his checkup tomorrow with Dr. Balles.. Please help us pray that everything will be alright..
9:00 in the evening.. Papa is fast asleep.. My sister earlier asked him if he's still feeling pain on his hip.. Papa said he has not experienced any pain for days now.. To all our prayer warriors.. Thank YOU!! ♥♥♥
02.17.2017 UPDATE: We went to Riverside Medical Center to have papa's CBC today.. We then went to MAB (Medical Arts Building) for papa's schedule with Dr. Balles..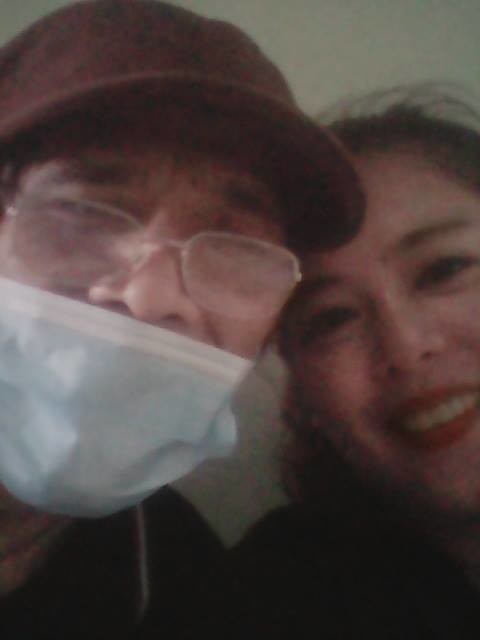 Papa's hemoglobin from our last update was 95 now it's 86.. Papa's platelet count from 50+ increased up to 88.. Papa's WBC from 60 decreased to 37.4!! :'D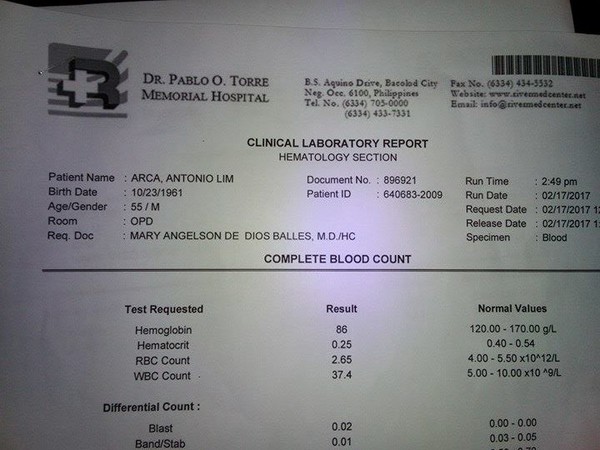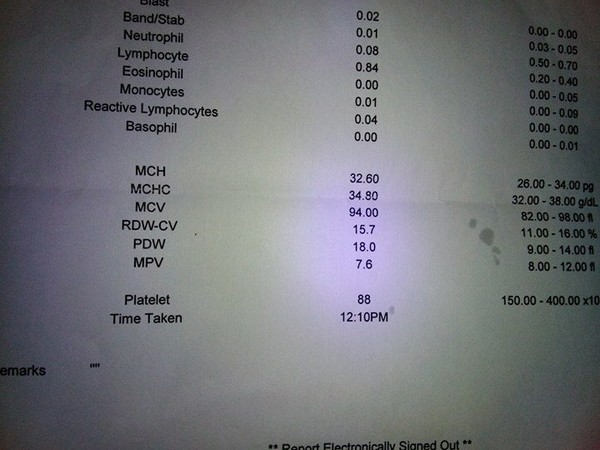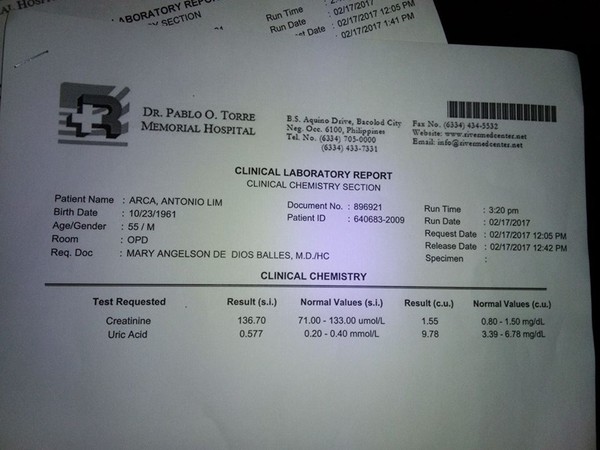 We were so happy back at MAB earlier when we got papa's result.. Thank God!! Thank YOU all!! :')
Papa will have his blood transfusion again next week to increase his hemoglobin to 100+ once more..
Our never ending THANKS to all of you, our ANGELS.. ♥
02.24.2017 UPDATE:Papa is currently at the OPD of RMC.. waiting for his CBC result.. If papa's hemoglobin is low again, most likely he will be admitted tonight..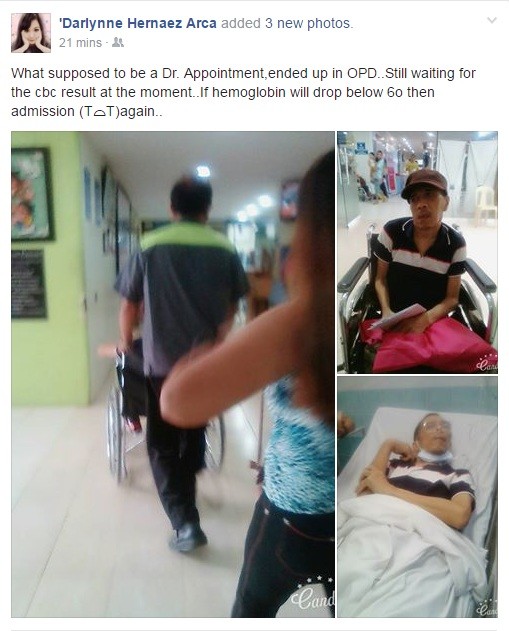 Papa's hemoglobin dropped to 70 again.. He is now admitted at RMC and will have blood transfusions in the next days to come.. According to the resident doctor, papa will be needing 3 bags of blood.. Fortunately, RMC have supplies of blood tonight..
02.25.2017 UPDATE: Papa had 2 bags of blood today..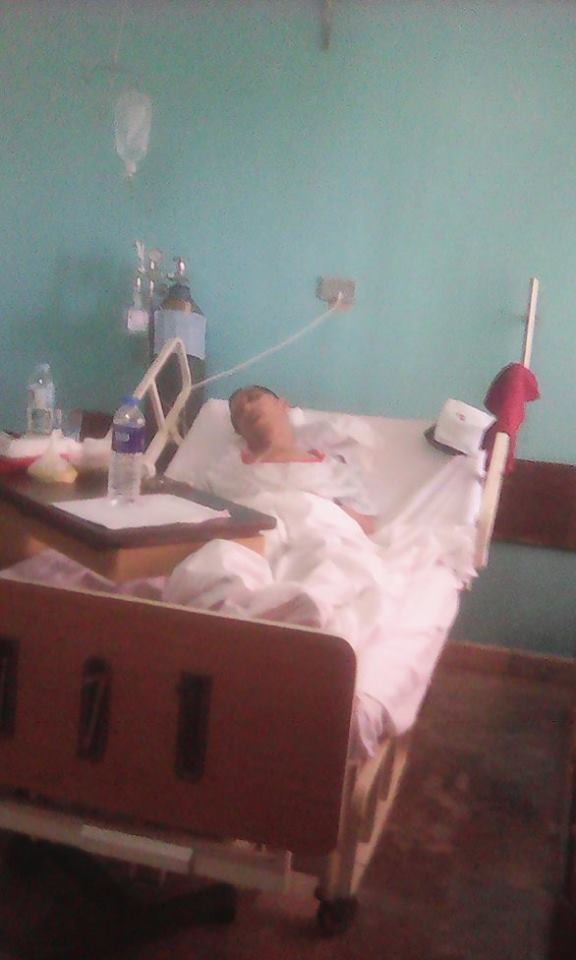 Papa just sleeping most of the time today..
Thanks to Sir Dee, Karl, Angel and Alice for visiting papa earlier.. Shout out to our Tita Tonette and Tito Luis as well for the never ending support.. ♥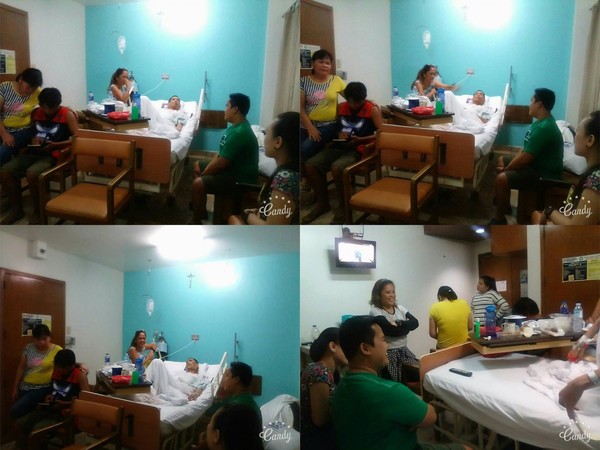 For all our prayer warriors, THANK YOU and WE LOVE YOU!! ♥
02.26.2017 UPDATE: Papa is back home again and resting.. Thank you to all our prayer warriors.. ❤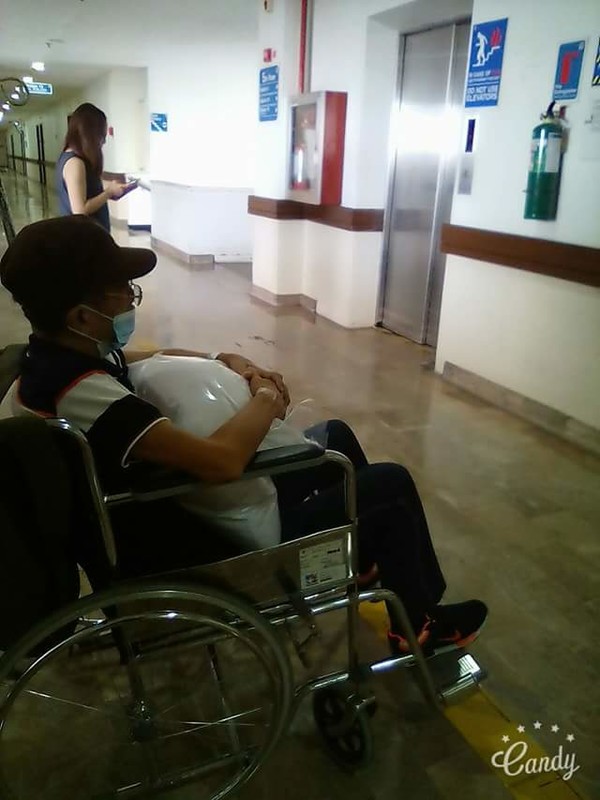 03.03.2017 UPDATE: Papa has been feeling well after the blood transfusion.. Right now, he is back to work..
He is planning to retire any time this year so he can focus on his health.. We thank all of our prayer warriors and to all the people who made this campaign possible.. You know who you are.. :')
We are so blessed to have you all in this journey.. We will continue to provide everyone with updates still thru this campaign..
We love you all!! ♥
03.06.2017 UPDATE: Papa had his CBC today..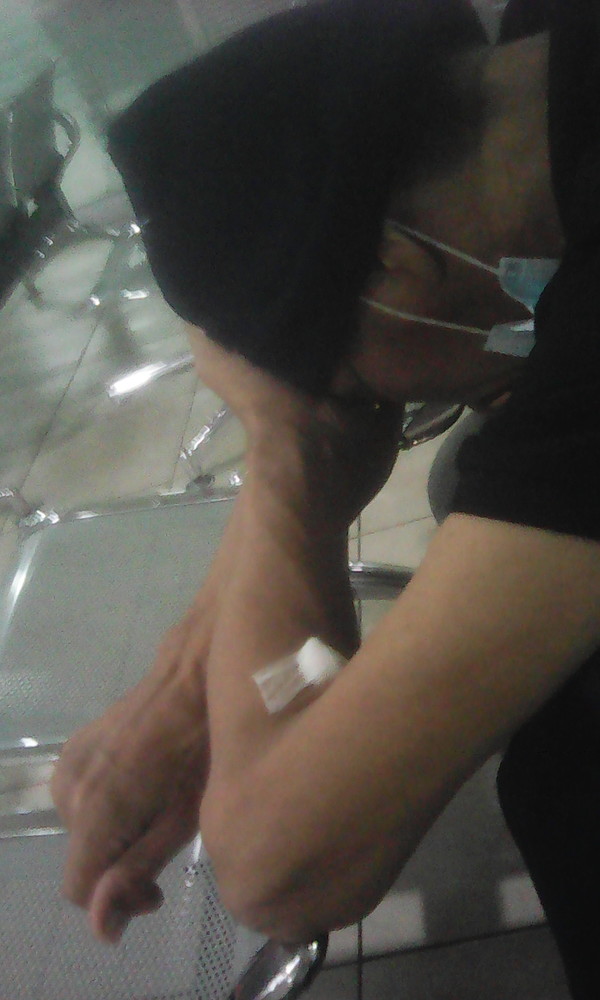 Papa was feeling tired..
03.07.2017 UPDATE: Papa got his medical report today.. and we're very happy seeing his hemoglobin is 94.. his WBC from 25 increased to 34.7 though..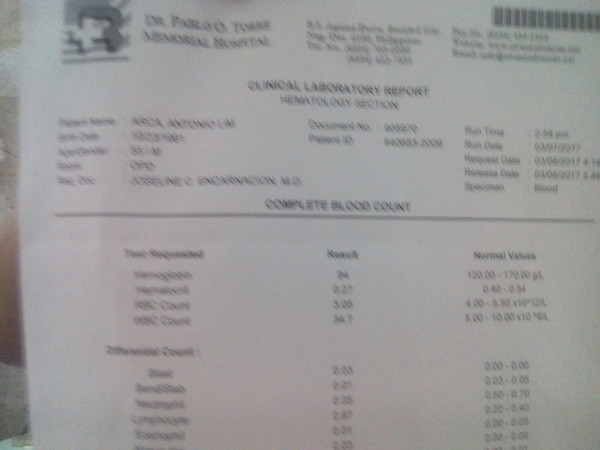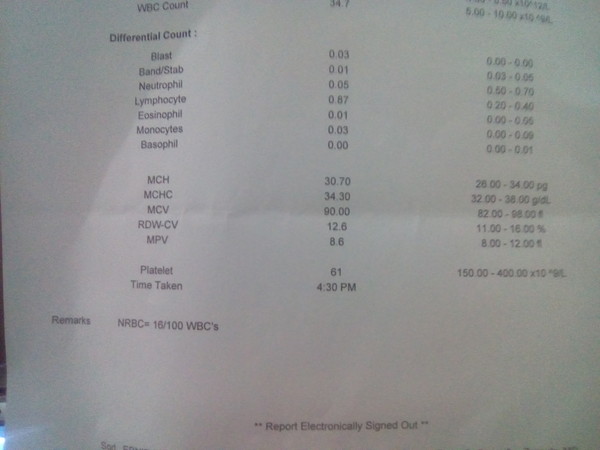 03.09.2017 UPDATE: Papa is currently addicted with the teleserye "Ika-6 Na Utos".. X) After watching Eat Bulaga, we would all watch this together.. Unfortunately, he was not able to watch an episode or two last week since he had a schedule with his doctor that time and another session of blood transfusion as well.. So, here they are.. watching the replay on Youtube.. XD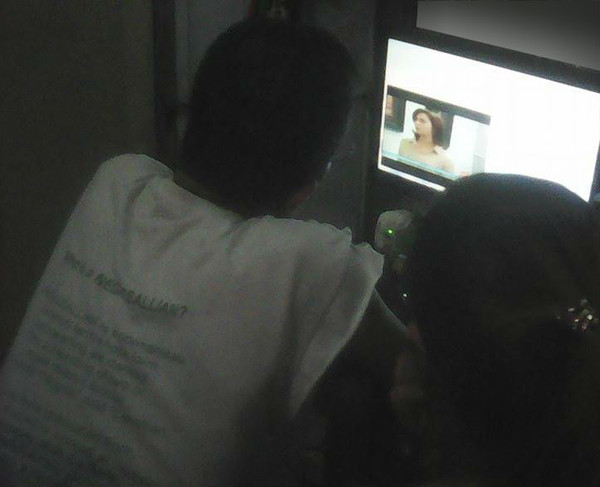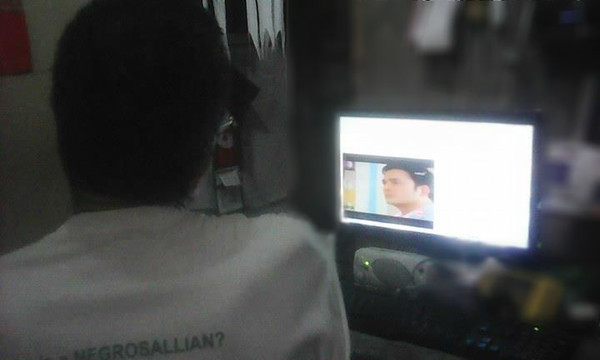 03.13.2017 UPDATE: Papa was not given by her doctor a fit to work certificate so here he is right now at home, sleeping and just resting.. Days ago, papa also got his results from yet another blood transfusion.. With God's grace, his hemoglobin is back at the 90 mark..
There was a time yesterday when he told us that he will not have another blood transfusion, just stay at home and wait for his hemoglobin to drop at 20.. 😦 *sighs*
Then we told him about the story we found in the internet.. A woman who was diagnosed with stage 4 lung cancer.. She aggressively changed her diet.. No sugar, junk foods, basically all that's not good for the body.. She said that it was not an easy process.. she also experienced what papa is experiencing right now, depression.. but she conquered cancer.. now, she is 5 years (and counting) cancer free..
We are very positive with papa's condition as well.. Before, he can't even go out of the house or even walk towards the kitchen.. Now, he gets to go to mass every Sunday.. He has not missed a mass yet.. :') He can also visit the mall once in a while if he feels like wandering about..
We would like to ask everyone to please continue to pray for our papa's healing.. We love you all.. God bless you and your family as well.. ♥
03.23.2017 UPDATE: Papa had a 37.7 fever.. this afternoon, it dropped to 37.1.. Once in a while he still keeps on complaining of the pain on his abdomen and hips..
03.24.2017 UPDATE: Papa said he has been feeling well these days.. His only complain was the pain (tolerable) on his abdomen and hips..
This morning, papa's temperature is back to 37.7 again.. Supposed to be he will have another CBC today but papa said that he feels lazy and tired..
03.31.2017 UPDATE: Papa got his CBC result this afternoon and unfortunately, his hemoglobing dropped to 67.. Papa was immediately admitted..
He needs to have 4 bags to raise his hemoglobin back to the 100 mark.. Luckily RMC has a spare of B+ tonight..
Please keep those prayers coming for our papa.. We love you all and God bless you and your family.. ♥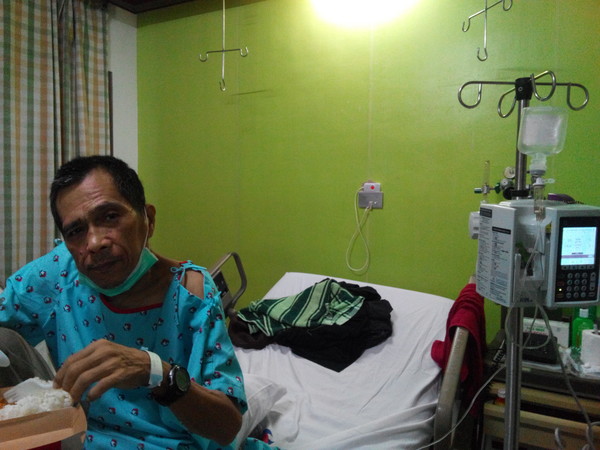 04.01.2017 UPDATE: Papa had his CBC last night..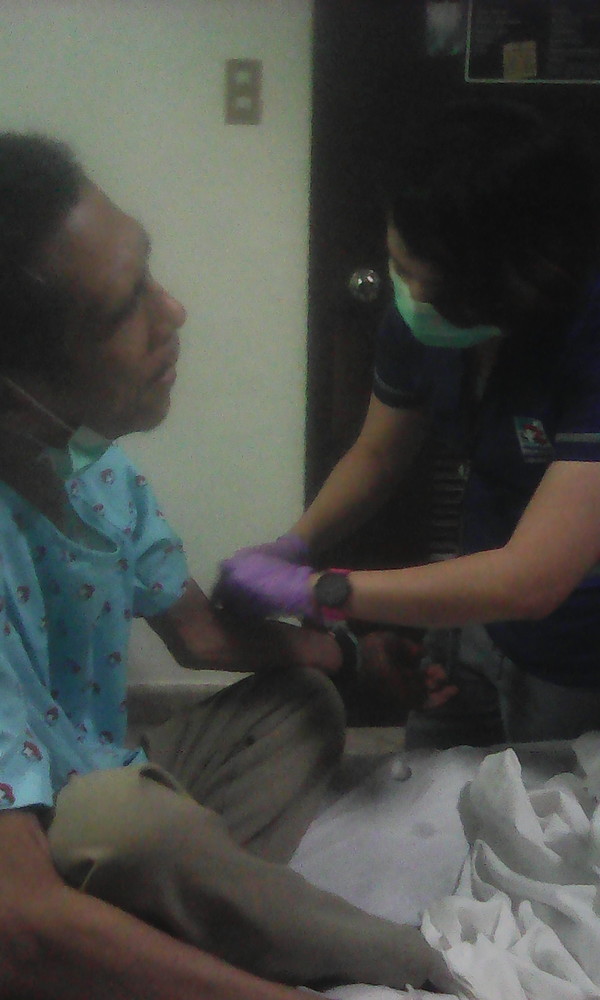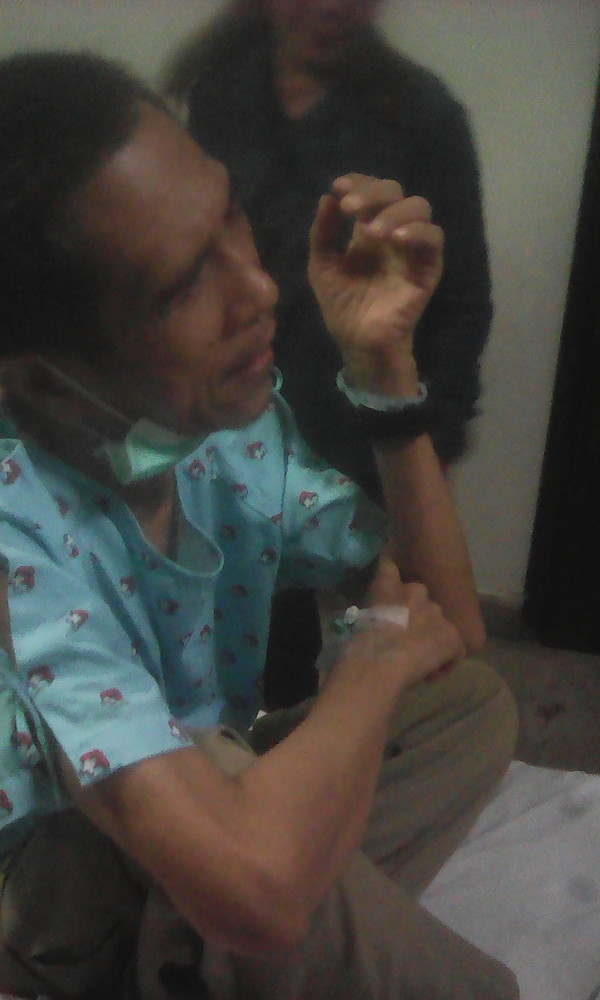 04.02.2017 UPDATE: Papa's hemoglobin count as of today is 77.. We have not reached the 100 mark yet.. Please keep those prayers coming.. ♥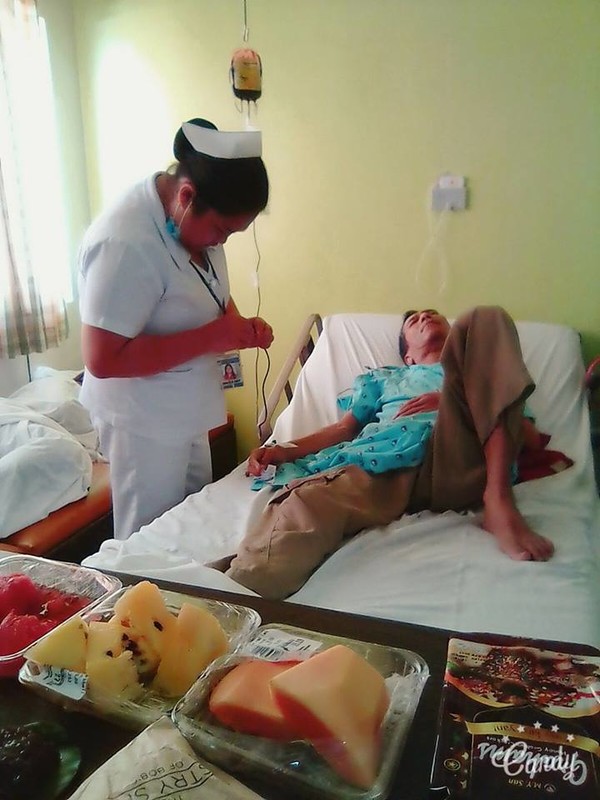 April 03, 2017
We are currently looking for platelet concentrate for papa.. His platelet count right now is 38..
Unfortunately, Negros First, Adventist, Doctor's, LN, Sanitarium has none.. Red Cross has one.. We need 3.. We have no idea yet with Provincial Hospital's availability.. If you have any info please text me thru 09357724421..
We need 3 B+ donors today if possible.. Please contact me thru my mobile number 09357724421.. Thank you..
Papa is having his first round of four platelet concentrate transfusion..
Earlier, we called most of the hospitals in Bacolod to inquire regarding platelet concentrate.. unfortunately, there's none available..
When we first called Philippine Red Cross, they said so far they only had 1.. but after a few minutes when we called again to ask how much would a bag cost (P1,000), they said they already have 3 bags.. So we immediately went there..
With God's grace and everybody's prayers, when we arrived there the guy said that they already have 4 bags.. Just EXACTLY the amount papa needed that day..
Thank you GOD and thank YOU everyone for your prayers!! 
April 05, 2017
When papa Tony's morale is too low..
We ask for everybody's prayer.. Please give papa more strength to fight this battle..
After signing a waiver, papa got discharged yesterday..
Papa's hemoglobin count yesterday was 93.. Platelet was 53.. Still far from the 100 mark but papa decided to get discharged that day since his concern was his hospital bills..
The bill was P33,000 but papa tried to talk things out with his doctor and eventually lowered it down to P29,000.. Still expensive, yes.. but USLS helped us out in providing a guarantee note.. Basically, the P20,000 will be deducted to papa's salary on May 15 while the P9,000 was cashed out from the fund..
Papa will undergo another CBC yet again next week.. So we are hoping that everything will just miraculously shoot up to the 100 mark with God's grace and everybody's prayers..
Our never ending thanks to all of you for the support.. God bless!! 
April 04, 2017
Papa's CBC result
April 12, 2017
Papa is currently taking these supplements:
April 19, 2017
Mama just bought another batch of Glucoach for papa..
April 20, 2017
Papa's temperature:
April 23, 2017
Papa's fever is at 39.3 as of writing.. We're planning to admit papa at the Provincial Hospital tonight since his insurance plus our funds can no longer cover RMC's bills.. With papa's sensitive condition, he is very susceptible to infection and is not allowed to stay in a ward room.. So we are all hoping that Provincial Hospital's private room is okay for papa's health.. Please keep those prayers coming for our papa.. We'll keep you updated as much as we can..
Papa does not want to get admitted tonight.. "Biogesic lang ni.." he said.. 
April 24, 2017
Temp check is 37.8
Temp check is 39.5
Temp check is 37.0 
April 27, 2017
Papa will be admitted any time today at Lady of Mercy Hospital.. His hands are pale/yellowish in color which is our first sign that he needs to have blood transfusion ASAP..
Earlier he was having trouble breathing, palpitations, and headache.. If papa's hemoglobin is too low, Dr. Bales said that he could have a heart attack..
Days before this papa had tonsilitis so his doctor prescribed him with Cefuroxime as his antibiotic.. Unfortunately this medicine is decreasing his hemoglobin the more he intakes it..
Papa already took 3 out of 10 Cefuroxime tablets before we decided to have it stopped..
We've been telling papa to have his CBC checked days before this so we'd be aware of his hemoglobin level then have his blood transfusion session.. But papa refused because I know for one it's because of mama's birthday (which is tomorrow)..
Today, papa was not feeling very well when he told me that he wants to have his CBC checked then get admitted after..
It's just frustrating when papa gets sick, doctors will prescribe him medicines to counter it but it has this big effect on his hemoglobin/platelet/WBC/etc..Sometimes we feel so hopeless..
But we will never give up.. we will never get tired.. In Jesus name, I know papa will be healed..
We ask once more for our prayer warriors to ask God for papa's healing..
April 29, 2017
According to papa's doctor, he has pneumonia.. Papa already had his 4 units of packed RBC.. Please keep those prayers coming for papa's recovery..
He told me days before he was admitted to Our Lady of Mercy that he has given up on himself, "this is no longer for me.. this battle is for the 3 of you.." he said..
May 2, 2017
Papa got discharged this morning..
May 31, 2017
Hello everyone.. It has been a long time since I've updated our campaign here.. Lately, we've been processing papa's SSS for his partial disability claim.. Since last update, as far as my memory serves me right papa has been doing fine.. There are times that his abdomen would hurt.. So many times he'd feel weak.. These past days, papa has been experiencing trouble in urinating.. He told me that maybe his kidney is having problems already after all of the medicines he's taking.. Knock on all woods in the universe.. I hope that's not it.. 
😦 Any how, It was I think a week ago that we got papa's CBC result.. His hemoglobin was on the 90 mark..
Today, we went to SSS to process his partial disability claim.. Papa showed me his palm and saw that it was pale yet again.. It only means that his hemoglobin is low once more.. :((
June 01, 2017
As expected, papa's hemoglobin was low.. 
Special thanks to our tita for driving us to to and fro the house, RMC, Negros First, and for the lunch treat as well.. Happy birthday tita.. Muahhh!! 
Papa will have his blood transfusion tomorrow and Saturday..
June 24, 2017
Papa was admitted yet again on June 21, 2017..

Papa needed at least 4 units of packed RBC because his hemoglobin dropped to 56 that night..
Papa so far had 3 bags but the last one tonight had to be stopped because he was in pain already (probably another loose IV again)..
June 30, 2017
Papa was rushed a while ago to RMC.. He said that he feels like vomiting and everything was spinning wildly when he opens his eyes.. We immediately called AMITY.. They checked his BP, was good.. his sugar, they said it was around 90.. I don't know if that's high or low.. Papa's nausea worsened and decided to rush him to RMC.. We ask for your prayers once more for Papa's health.. Thank you and God bless..
July 2, 2017
Papa got discharged from the hospital today.. So far he said he's feeling okay..
July 16, 2017
Papa got admitted yet again at RMC..
August 2, 2017
Good evening everyone.. We would be officially closing the campaign moments after this post.. From the bottom of our hearts, we would like to thank everyone who helped us during our toughest times.. For all the help be it in the form of prayers, money, and other kind gestures from all of you.. SALAMAT GD!! We are forever grateful to God for all the angels he sent us especially for papa.. No words can express how thankful and blessed we are for having you all guys behind our backs.. We would like to first thank our family, relatives, and friends.. To our Tita Tonnette and Tito Luis who were always there for us as well as Tito Nonoy and the fam.. To my friends and my sisters'.. To both our batchmates.. and to Doc. Elsie Coscolluela.. God knows how thankful we are to you Doc.. thank you for the trust and support for papa.. to Mayor Montelibano for reaching out to us.. as well as to Vice Mayor El Cid.. we would also like to take this opportunity to give a shout out to our alma mater, University of St. La Salle for being a big part of this campaign.. To the ITC Dept. family, especially to Sir Ernie for the never ending support even before the campaign started.. to both their past and present student assistants.. to all the teachers of La Salle.. to the HR Dept. for assisting us all the way with our papa's needs.. all the admins and staff.. you know who you all are.. SALAMAT GD NGA MADAMO!! To all papa's students before, I'd like to tell you that you always made him smile and teary-eyed every single time I give updates of you guys helping out with the campaign.. to papa's ISRAD family, thank you!! and most especially to all the people (who we barely know) both in the Philippines and outside, SALAMAT SALAMAT SALAMAT!! Forgive me if I missed anyone here.. Our never ending thanks and prayers to all of you that God may bless you a hundredfold for all the kindness you've showered upon us.. We will still be updating papa's condition once in a while thru our personal FB accounts.. We will now be closing the campaign.. Thank you for all the love and support guys!! :') ♡♡♡
February 20, 2018
I apologize for not updating here on WordPress.. A lot has happened after my last post.. Finally, Papa has retired from University of St. La Salle Bacolod but we had to wait about more or less 3 months before he can claim his retirement pay from the institution..
Papa's medical needs were all taken care of all thanks to you guys, our angels.. The campaign was successful and had helped us in so many ways.. When Papa's retirement pay finally arrived, we decided to end the campaign..
We will forever be grateful to all of you who have helped us in our worst moment.. No words can express how thankful we are to all of you.. We always pray for all our angels to be blessed a hundredfold for their kindness.. May God bless you all.. We love you everyone!! ❤
I'd do my best to update this blog with papa's condition.. Please keep on praying for his healing..
Papa has gained a wee bit of weight.. His shingles still attack once in a while.. His stomach is still bloated.. He still eats more than once in a meal.. He's still moody but we love him no matter what.. Especially me.. 'cause I'll always be a daddy's girl and his princess.. Very often say "I love you" especially to our dear mother who papa loves unconditionally.. Papa's left foot looks swollen again.. Papa also had Tuberculosis but is almost healed now after the continuous treatment.. often he has a hard time breathing.. he told me once that he felt the tumor on his throat blocking his air..
So far, that's all for the update..
April 3, 2018
Papa's platelet is dropping as well as his hemoglobin.
Papa ate lots of papaya since 3 days ago to increase his platelet.
We also told him to eat some watermelon for his hemoglobin.

And Tawa-Tawa or Euphorbia is known to help lots of patients in terms of increasing the platelet count.

We just wash them thoroughly then boil it to a tea. According to papa, it does not taste that bad to be honest. Just like tea but more grassy tasting.
Unfortunately, in as much as we wanted to go natural for papa's healing. His hemoglobin dropped about 6 while his platelet dropped to 13 from 16.
Two days ago, papa's stool had a spot of blood. Last night, he had nosebleed. Some bruises are also visible in his left arm and right hand.
Today we are about to go to Riverside Medical Center so that papa can be admitted and have a transfusion right away. We hope that his hemoglobin and platelet just needs a little push.
I'll continue to update papa's medications and our journey as a family in fighting this NHL.
April 5, 2018
Papa's hemo is back to the 80 mark but unfortunately his platelet is down to 10 from 13.. His nose bleeds when he sneezes, anus as well even if he's just sitting so we had him wear diapers, and he has spots of blood too when he coughs..
Right now we are in search for more platelets.. Papa's retirement plus our own savings  are slowly getting burned too due to numerous hospitalizations for this year.. But we're fighting.. Please continue to pray for papa's recovery..
Our mama's birthday is coming this 27th of April.. He does not want to miss that out because mama has this trauma.. Since most of mama's side of the family died on her birth month.. Please continue to pray for our papa.. Please..
April 6, 2018
Platelet concentrate transfusion once more for papa Tony.. 
April 7, 2018
Papa's platelet still decreasing.. From 10 to 8 today.. We are currently processing 2 units from Negros First and 2 more from Red Cross.. Please keep those prayers coming for papa's healing..
Papa cried moments ago because he hates to see his family in this situation.. Mama's supposed to be surprised Boracay celebration was canceled and the budget was already used up for expenses in the hospital as of writing.. He was devastated since he has planned everything and saved some his retirement pay just for this.. But mama approved of the decision and us as well since papa is way more important than anything in this world..
We have already cashed out for papa's 4 bags of platelet concentrates.. We have also bought papa's IV.. Praise the Lord..
We are re-launching our campaign for papa's medication..
"Ga pangayo kami liwat sg bulig.. 20K na lg ang insurance ni papa sa Intellicare.. Ang bill namon sa hospital estimate is 65K-80K na.. Ang retirement pay ni papa urot naman sg bulong kag pabalik2x sa hospital.. Sa Tuesday pa kami makakadto sa PCSO para mangayo man liwat bulig.. Pero subong indi gd makagiyo ang mga bulong ni papa pati ang IV kag dugo ya kay indi ma process kung wala kami cash out.. Subong may cash out naman kami for papa Tony's platelets.. Gapangayo kami liwat sg bulig nyo.. 
😢
😓
😟"
Another P440.00 for papa Tony's platelet set.. 
😰 P5,874.93 for papa's medicines.. 
🤒 Just keeping our faith..
Papa's 2nd platelet for tonight.. 
April 8, 2018
We cannot be discharged from the hospital if we cannot pay our bill amounting P86,991.16..
Anybody knows Ms. Vicky Vargas of RMC personally??
April 8, 2018
April 9, 2018
Papa does not want us to tell him his CBC results.. As he said, "What you don't know, won't hurt.." We'll be back for his result 2-3hrs after..
April 10, 2018
For updates regarding papa's battle, you can always check his FB: page https://www.facebook.com/BattleAgainstNHLCancer/ since I am more active there..
Here are ways to lend papa some help:
Paypal account: paypal.me/Babyrlynne
BDO 
Bank Account #: 010490083013
Account Name: Antonio L. Arca
Security Bank
Bank Account #: 0000013996979
Account Name: Darlynne Jea-an H. Arca
BPI
Bank Account #: 1329134047
Account Name: Rica M. Porlaje
Bayad Center (i.e., Palawan Express, Cebuana, etc.)
Receiver: Babyrlynne Joy H. Arca 
Mobile #: 09357724421 
Location: Celine Homes Subd. Bacolod City
*You can always reach me or my sister thru our mobile phones:
Babyrlynne "BEE": 09357724421 GLOBE (blog/FB page/accounts/updates/and the likes)
Darlynne: 09471963808 SMART (regarding blood donations/medicines/doctors/and the likes)